Manchester United legend Paul Scholes has blasted David de Gea for his role in the team's loss to RB Leipzig and what it means for the club.
Ole Gunnar Solskjaer's men fell to a 3-2 defeat and the Spanish goalkeeper didn't make a save of note.
De Gea has faced plenty of criticism of late as he's looked more and more human and Dean Henderson has been breathing down his neck.
The former Atletico Madrid man wasn't the only cause for the loss but it's safe to say he could've done a little more, particularly with United's third conceded goal.
The loss to Leipzig meant the Red Devils were knocked out of the Champions League and will now be forced to return to the dreaded Europa League.
Scholes on De Gea for that third goal. "He bottles it. He's scared of getting himself hurt. As a goalkeeper make yourself as big as possible. He actually makes himself smaller. As an experienced goalkeeper, it's criminal." #mufc

— James Ducker (@TelegraphDucker) December 8, 2020
Many have pointed out Harry Maguire deserved criticism for that goal as well given how it was his questionable decision that didn't help either.
The club captain opted to leave De Gea to deal with the danger, not realising RB Leipzig's attackers were waiting to pounce.
In the end, a lack of communication saw United punished and it was ultimately the goal they lost by given how the team scored twice in the latter stages of the match.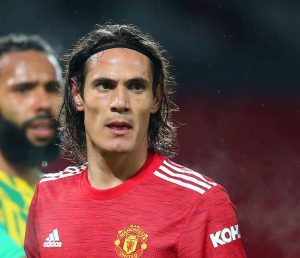 Edinson Cavani has made quite an impact since his deadline day arrival at Old Trafford, but how much do you know about our other South American players, past and present? Take our quiz below to find out!