The Sun and The Mirror are both currently claiming that Manchester United are set to offload six players in the January transfer window, but how true are the reports? And are they missing anyone?
Ole Gunnar Solskjaer currently has a 31-man squad, so there is certainly room for some trimming. But losing six might leave resources a little thin on the ground, especially if there is an injury crisis.
In this article we will take a look, one-by-one, at each of the six stories and give our view on how accurate they are and we will then add a seventh of our own that we feel is more likely than some of the others.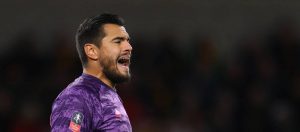 1. Sergio Romero – TRUE. Since Dean Henderson was recalled from loan at the start of this season, the Argentinian has been surplus to requirements and was not even included in the Premier League squad this season.
Relations between club and player started to break down loast season when Romero was axed from the side in both the FA Cup and Europa League semi-finals, tournaments in which he has traditionally been chosen to keep goal.
A deadline day loan move to Everton was then blocked by United, who were looking for a sale, even though Everton were offering £2 million loan fee plus 100% of Romero's wages.
The Sun and Mirror do not specify which clubs may be interested in the 32-year-old, although it has previously been reported that an unnamed Spanish club and David Beckham's Inter Miami have expressed an interest and The Mail reported this week that Brighton are also keen.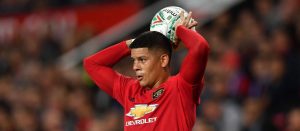 2. Marcos Rojo – TRUE. This is a similar story to Romero in that there have been loan offers for Rojo but the club has declined them because they would prefer to sell. Rojo's contract expires in June so this is likely to be the last window in which United would be able to recoup any transfer fee. Newcastle United are among the clubs said to be interested.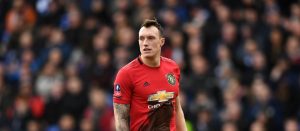 3. Phil Jones – PARTLY TRUE. It is likely that United have wanted to move Jones on for some time, but a number of injuries and the recent need for surgery have made him difficult to shift. It is understood that the former Blackburn man is now close to a return to fitness and so United would probably listen to offers should any arrive.
Jones is a less likely sale than Rojo and Romero because he still has two and a half years left on his contract with the option for another. This means that any buying club would need to match or come close to matching his £75,000 per week wages, which will be a deterrent for many.
The Sun believes that West Brom are interested but that wages issue is a huge stumbling block, particularly for a side that is facing relegation.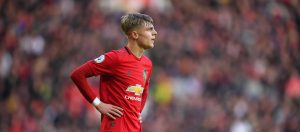 4. Brandon Williams (Loan) – TRUE. Williams has fallen way down Ole Gunnar Solskjaer's pecking order this season and this seems only partly due to the arrival of Alex Telles as a contender for the left-back position. He has started just two EFL games and made three other substitute appearances this season.
This is all the more curious given the fact that Williams' natural position is right-back but he has only played 31 minutes in that role despite the need to rest and rotate Aaron Wan-Bissaka, with Solskjaer preferring to turn to centre backs Axel Tuanzebe and Victor Lindelof recently when cover was needed.
It certainly seems that Solskjaer has lost confidence in the England Under 21 international and a loan move to either Southampton or Bayer Leverkusen has been widely mooted.
The Mirror's claim that Bayern Munich are keen, on the other hand, seems a little far-fetched to say the least.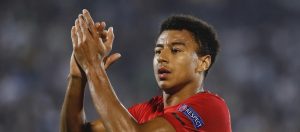 5. Jesse Lingard – MOSTLY FALSE. Both outlets merely mention that Lingard has been on the fringes of the team without specifying why they believe that means he might leave the club in the summer. We believe it is highly unlikely that any club will buy the England man this month because United are known to have placed a premium on him. They feel that because he is an academy graduate and English he is worth more.
José Mourinho was keen to bring his former player to Spurs last summer but that asking price was too high, so unless Lingard is sent out on loan somewhere to recapture his form – Sheffield United and Real Sociedad have been mentioned – a move this month seems unlikely, especially now that United have triggered his contract extension to protect his market value.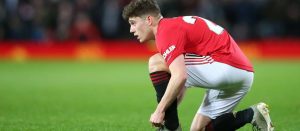 6. Dan James – PROBABLY FALSE. It is no secret that James is admired by a number of managers who would like either to sign him and take him on loan. Marcelo Bielsa at Leeds and Graham Potter at Brighton have both thrown their hats into the ring. But Solskjaer seems to like having James around and started him in a couple of recent games, including the impressive 6-2 win over Leeds.
Although Amad Diallo is arriving from Atalanta as cover for the right wing position, it will take Solskjaer time to assess whether he is ready for first team action and so we think James will stay around until the end of the season at least.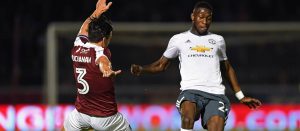 7. Our own suggestion – Tim Fosu-Mensah. One name that neither The Mirror nor The Sun mentions but who could also leave this month is Timothy Fosu-Mensah. His contract expires in June, cannot be extended and he has not yet signed the new three and a half year one reportedly offered.
The Dutchman has not started a game since the opening day 3-1 defeat to Crystal Palace and has made just two substitute appearances. If United want to try to cash in on him, this could be their last chance to make a sale, with the likes of AS Monaco and Hertha Berlin reportedly interested.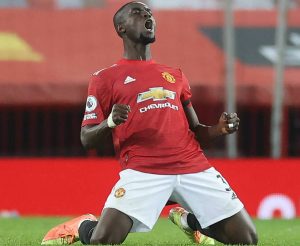 Manchester United have fielded some of the worlds greatest centre backs over the years, but how much do you know about them? Take our quiz below to find out!