Three players are free to leave Manchester United between now and the end of their contracts in June, manager Ole Gunnar Solskjaer has confirmed.
Speaking at the pre-match press conference ahead of today's FA Cup clash with Watford, the manager confirmed that Argentinian duo Sergio Romero and Marcos Rojo would not be staying at Old Trafford beyond the end of the season.
'Both of them have contracts until the summer and they're not going to be extended. We're looking for them to find clubs.
'Marcos has been given time to go home, so he's still in Argentina. Sergio has been back home as well to see his family, but he's back in England now.
'But they're professionals, they're working hard and they're ready if they're called in for us. I'm sure they're ready. Of course, Marcos will have to travel and quarantine before.'
In the second part of the press conference, the boss also confirmed that defender Timothy Fosu-Mensah would also be leaving.
Fosu-Mensah joined United from Ajax in 2014 but after graduating from the academy has only played 30 times for the Reds and has only started one game this season – the opening match against Crystal Palace.
'I'm not sure if Timo is going to stay or [if] he's going to take an option now,' Solskjaer admitted.
'He's not played enough, so of course he's been allowed to speak to clubs, with a view to leaving now in January. It's difficult when you've got good players, talented players, and you can't give them game time.
'He's now at the stage where he needs to go and play again.
'It might be end of January, or it might be in the summer that he finds somewhere else. So he's working hard, Tim, he's ready for a move for any club that he feels ready for.'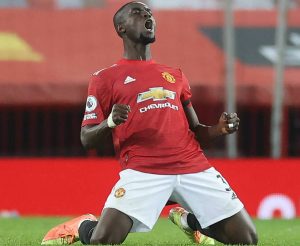 Manchester United have fielded some of the worlds greatest centre backs over the years, but how much do you know about them? Take our quiz below to find out!