Manchester United starlet Alejandro Garnacho has done a lot of growing up on the pitch this season, but the same can certainly be said off the pitch as well.
The 18 year old is about to become a father.
Garnacho, currently still recovering from an ankle injury, hired a swish Manchester restaurant on Thursday, which The Sun reported was to celebrate putting pen to paper on a new five-year United deal.
But, as it turns out, the private party was for a very different reason and a very different kind of new contract altogether.
Announcing the news on Instagram, Garnacho said:
"Where life begins, and love never ends… ❤️
Planning your arrival and knowing you're going to be here to complete our lives fills us with love and excitement.
We can't explain how we feel to be able to fulfill our biggest dream together.
We're counting down the days to meet you, Dad and Mom already love you so much Enzo👶🏼 💙"
"Mum" is Eva Garcia, a student who according to The Mail, "splits her time between Cheshire and Spain where her family lives."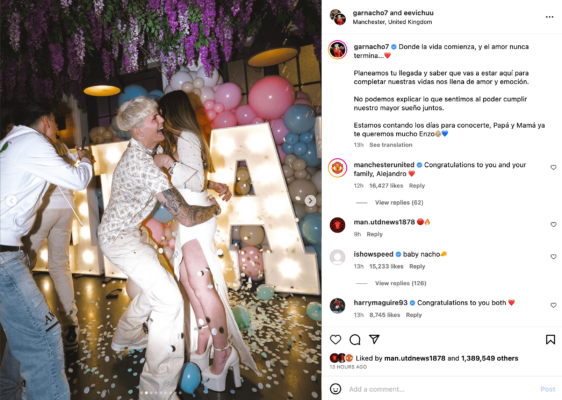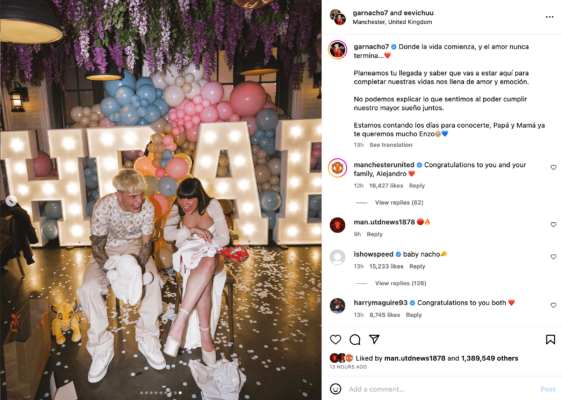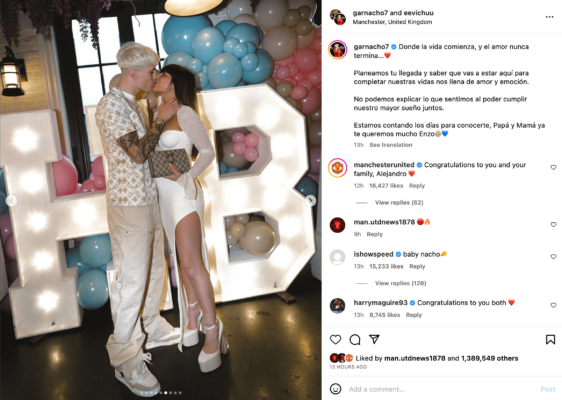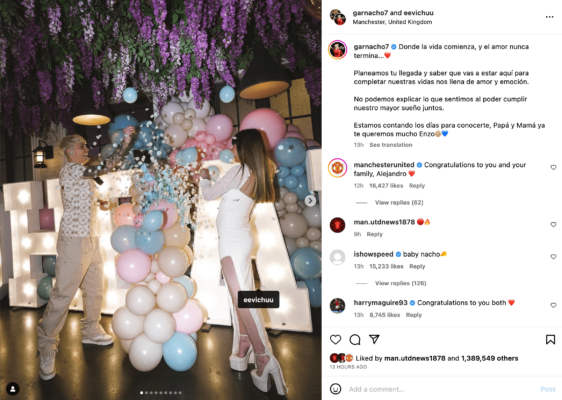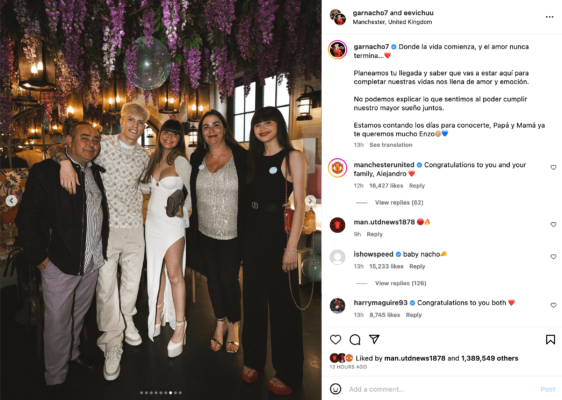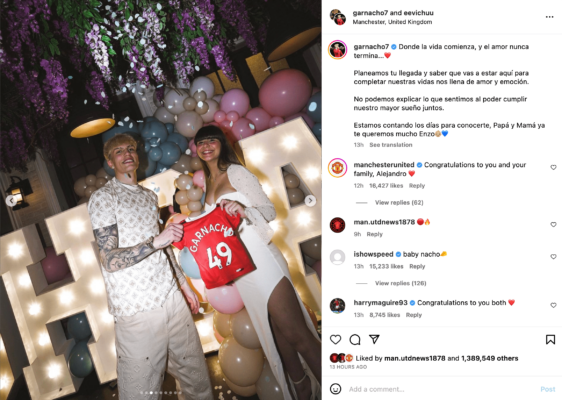 pictures: Instagram
Assuming that Enzo will be born after July 4th, Garnacho will become a father at 19, the same age as another United forward, Anthony Martial.
Other footballers to have children at a very young age include Neymar (18), Raheen Sterling (18) and Eden Hazard (19).
United's official account admin was among the first to congratulate the couple, commenting "Congratulations to you and your family, Alejandro".
Harry Maguire, Marcel Sabitzer and Facu Pellistri were among the first team stars to offer their congratulations as well.
---
Follow The Peoples Person on Twitter or Instagram for all the latest news as it happens and to join in the conversation.
---