Sheikh Jassim bin Hamad al Thani will turn his attentions to buying West Ham United if the Glazers do not accept his bid for Manchester United, according to a stunning new report from Spain.
The Qatari banker is one of the two men leading the race to buy United from the Glazer family, who acquired the club 18 years ago. The other is Sir Jim Ratcliffe, a British businessman.
The American tycoons announced their intention to sell several months ago and have since been playing one side off against the other in an effort to drive the price up.
And according to El Pais, a highly respected Spanish outlet, Sheikh Jassim is becoming disturbed by the Glazers tactics and could turn his attention to another Premier League club rather than be held to ransom over the Old Trafford club.
"Sheikh Jassim's envoys report increasingly unpleasant reports of tacky behavior on the Americans' part," El Pais reports.
The outlet then quotes an "expert who works for PSG", who says "The Qataris are very proud," and that "If they suspect that their offer will be rejected, they will not risk feeling humiliated."
El Pais then adds that the QIB (Qatar Islamic Bank, owned by the Sheikh) are "beginning to assess other entry options in the Premier League."
"Their first alternative is to buy West Ham, which together with Tottenham, is the club with the most fans in London," by which they mean the biggest capacity stadium.
"West Ham guarantees a full house every weekend," the report adds.
It is an interesting turn of events in the United takeover saga. It could be interpreted as a veiled threat from Qatar. They will not be held to ransom, they will not pay an extortionate amount and they do have other options.
For United fans, it would be a double whammy if Sheikh Jassim turned his attentions elsewhere. It would leave the Glazers in full or partial control of United, which fans have campaigned against for years.
It would also potentially see West Ham as the next club to be bankrolled à la Newcastle United and potentially soon competing with United at the top table.
---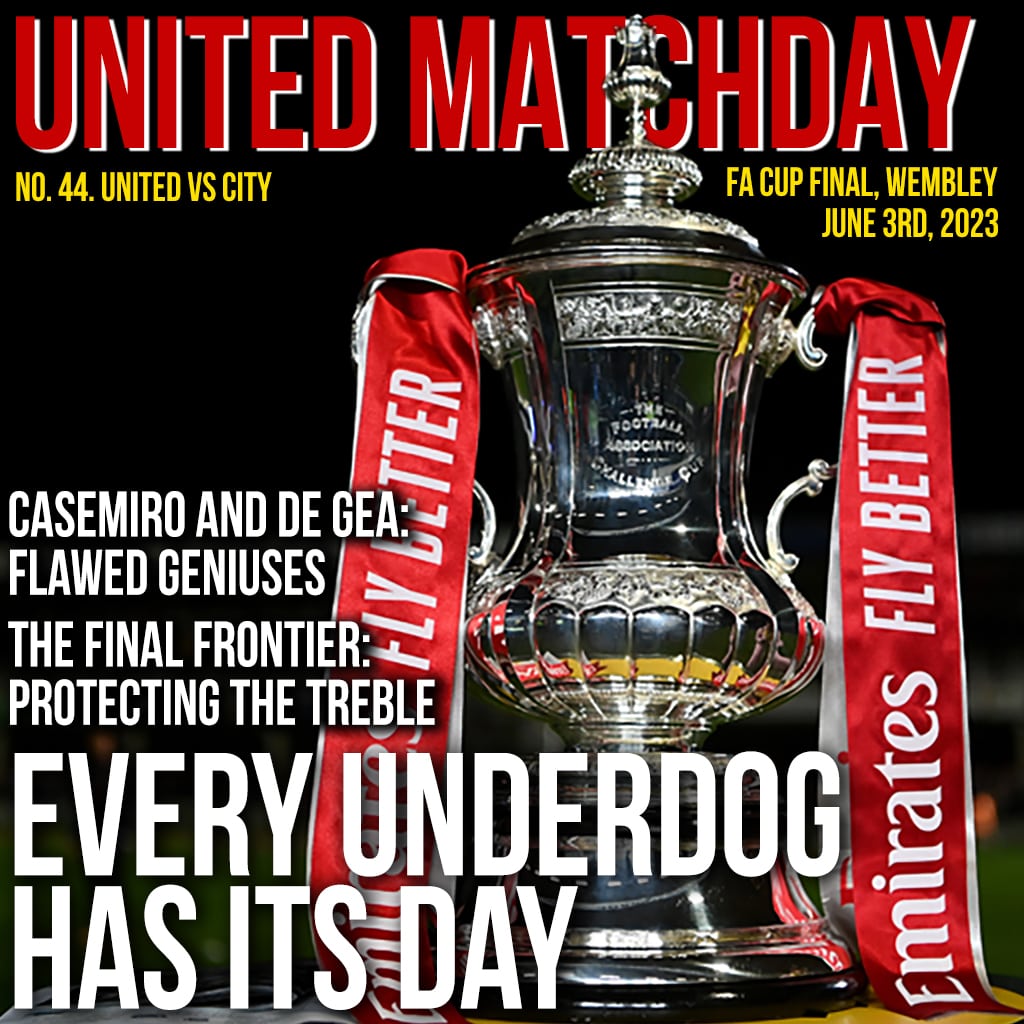 Imagine an FA Cup Final programme, but 100% online!
With just a couple of clicks you could be reading the FA Cup final special edition of United Matchday Magazine, right here on your device. All the latest news, meet the teams, tactical preview, opinion, debate, transfer news, quiz and much more! Get yours now for just £3/$3.75 and
be in the know about everything in red!