As Manchester United limped to a 1-0 victory over Bournemouth on Saturday, the familiar sounds of "we want Glazers out" could be heard echoing around the Vitality stadium.
United's travelling support continue to make their voices heard as protests proliferate in Manchester and around the world by fans who consider the club's owners to be parasites.
Such is the unpopularity of the family of American tycoons that fans are champing at the bit to see the club sold to either a petrochemical billionaire with much-criticised environmental credentials and a poor track record in ownership of other clubs, or to middle eastern owners in an exercise that is seen by most as blatant sportswashing.
The Glazers continue to delay choosing their buyer, playing one off against the other in an effort to leech out maximum value from a club that fans say they have bled dry for years. This has left Erik ten Hag in limbo in regard to planning the summer transfer window, which is due to start in a couple of weeks' time. Fans are angry that once again, the owners are sacrificing the club's needs for their own.
The Athletic's Laurie Whitwell's report this morning about Avram Glazer's behaviour recently will therefore do nothing to appease the angry hordes circling Old Trafford with torches and pitchforks, chanting death threats.
"When Glazer flew in for United's Carabao Cup final against Newcastle in February, via private jet, the price put down in the accounts was £250,000," Whitwell writes.
"He travelled the same luxurious way to the women's FA Cup final last weekend, with the club footing the quarter-of-a-million bill again. It is understood security and accommodation were additional fees.
"Even in the context of private jets, his journey was at the very top end. Footballers often hire their own for holidays at a price of around £50,000."
The cost of the maligned figure's trip for the women's final, in particular, is a kick in the teeth for Marc Skinner and his players, given the restricted budget with which they have to work.
Whitwell points out that Skinner's transfer budget is little over £2 million and "other expenses" was £563,000. The cost of this one extravagant flight could therefore have made a huge difference to the budget for things actually connected with football.
Whitwell also notes that "Glazer's trip to Qatar for the World Cup, when he took his family, came at an even higher travel cost than his visits to England. Again, it was paid for by United as a business expense."
It is little wonder that these hideous people are so reviled by the vast majority of the fan base and at this stage they seem to almost be rubbing the noses of those who actually love and care about Manchester United in the fact he is in control.
---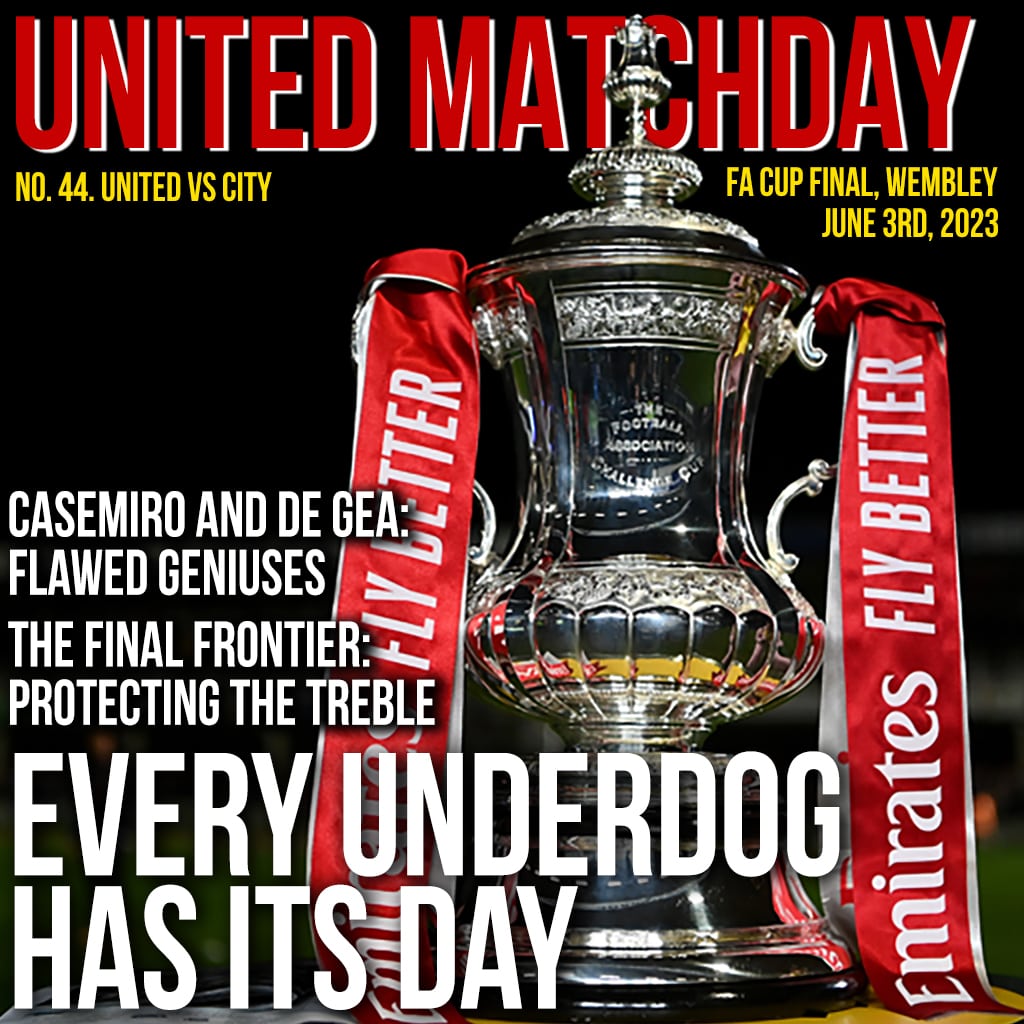 Imagine an FA Cup Final programme, but 100% online!
With just a couple of clicks you could be reading the FA Cup final special edition of United Matchday Magazine, right here on your device. All the latest news, meet the teams, tactical preview, opinion, debate, transfer news, quiz and much more! Get yours now for just £3/$3.75 and
be in the know about everything in red!