Manchester United midfielder Casemiro has revealed that the players talk among themselves, and the general consensus is that Erik ten Hag is "a bit heavy" due to his incredible winning ambition.
Casemiro was United's sole goalscorer in a 1-0 win against Bournemouth at the Vitality Stadium on Saturday.
The Brazilian produced a stunning overhead volley early into the game to clinch all three points and ensure United are within touching distance of Champions League qualification.
Andy Mitten caught up with Casemiro after the game and spoke with the midfield general about Ten Hag and his experience at Old Trafford so far.
On Ten Hag, Casemiro revealed that the Dutchman's ambition to win is the thing that has impressed him the most.
Casemiro said, "He [Ten Hag] has surprised me a lot with his ambition. We have been talking among us, and we have been saying that he is a little bit heavy because he always likes to win."
"He is asking for more because for him 100 per cent is not enough. We have to give more than 100 per cent. He works a lot and is very ambitious. He has the ambition to change the whole club. He is a manager who has the respect from all the players and the fans as well."
"But I think we need to give him time because despite the fact we have already won one title and are quite close to the Champions League, we need more time to grow up. We can see he is changing a lot of things within the club. He is always showing ambition to win."
Casemiro warned that despite the Red Devils only needing a point to guarantee Champions League football at Old Trafford next season, the objective has not been achieved and there is no room for complacency.
He told Mitten that the team will go into the Chelsea game with the aim of getting three points and nothing less.
Casemiro urged his teammates that despite not doing well this season, Chelsea are still a dangerous opponent. Casemiro pointed out the fact that the Blues won the Champions League just a few seasons ago as an example of their class, even in troubled times.
The 31-year-old proclaimed that he is extremely content at United and loves the challenge of playing in England.
"I am really happy here," he said. "I am enjoying being in the Premier League a lot. I haven't enjoyed so much for a long time and since I arrived at the club, all of the staff, the fans, everybody have been really incredible with me."
Casemiro stated that he is keen to reward fans for the love and adoration they have showed him.
Going forward, as per the Brazil international, United's desire is to win trophies and compete for top honours.


---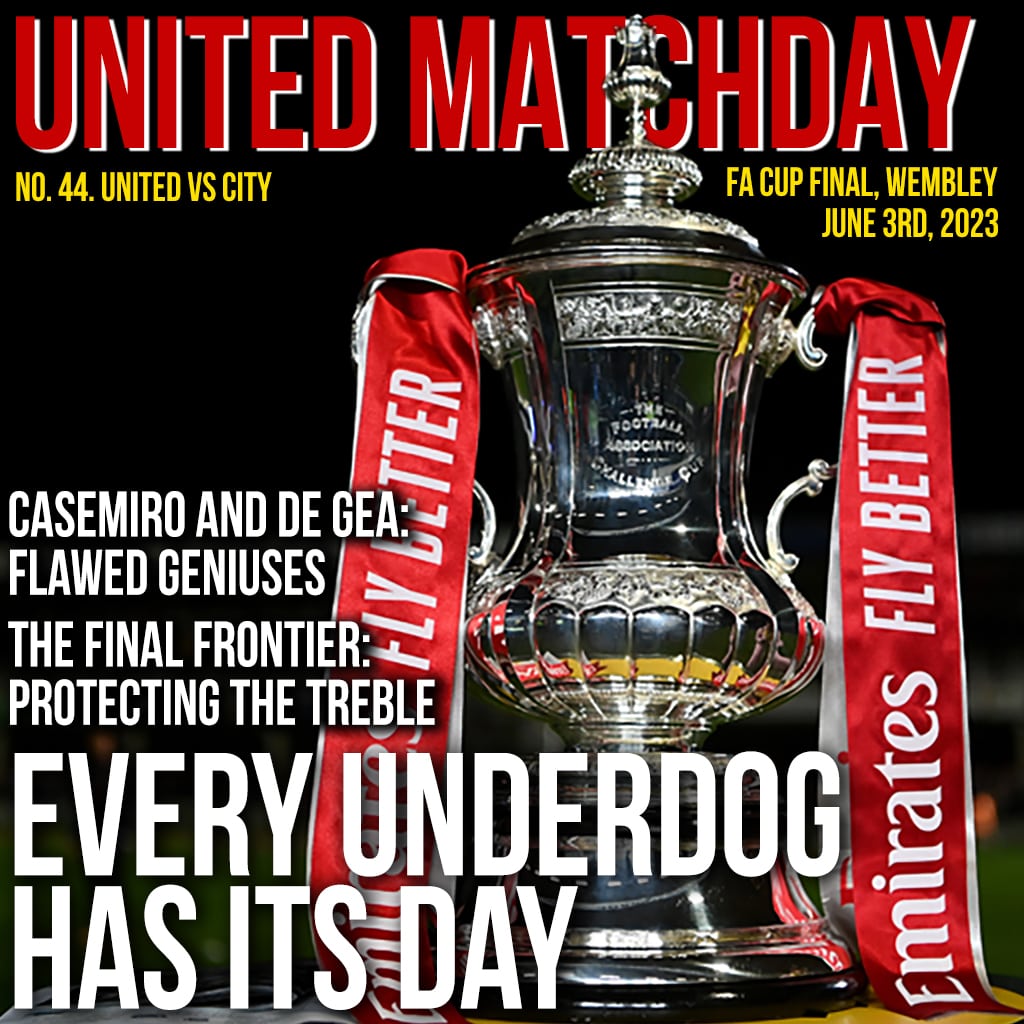 Imagine an FA Cup Final programme, but 100% online!
With just a couple of clicks you could be reading the FA Cup final special edition of United Matchday Magazine, right here on your device. All the latest news, meet the teams, tactical preview, opinion, debate, transfer news, quiz and much more! Get yours now for just £3/$3.75 and
be in the know about everything in red!