The historic all-Manchester FA Cup final taking place on the third of June has triggered a massive security operation, as the Daily Mail reports.

Despite a fierce, long-running rivalry, Manchester's biggest clubs have never faced each other in an FA Cup final before now.
The FA Cup is a coveted prize under normal circumstances, but there are special circumstances that heighten the sense of occasion this year. Of particular importance, Man United will be aware that Pep Guardiola will have his sights set on matching Sir Ale Ferguson's treble-winning legacy.
United remain the only club to have won the Premier League, FA Cup and Champions League in a single season.  But with City having wrapped up the League, when Arsenal capitulated to Nottingham Forrest over the weekend, and having booked their place in the Champions League final with a semi-final triumph over Real Madrid, a treble win is a possibility.
It is fitting, therefore, that City will have to overcome United to achieve this.
The Reds have already tasted Wembley success this season, having won the Carabao Cup, and will be eager to do so again, with a treble of sorts on their minds too.
In addition to the Carabao Cup, securing a Champions League spot for next season and adding a second piece of silverware would be an excellent way to cap off Erik Ten Hag's first season as Man United boss.
Given all that is at stake for both sides, tensions, are understandably high, justifying the extensive police preparations.  Speaking on the planned operation, The Guardian reports police Chief Superintendent John O'Hare as having said:
"As so much rests on this game, emotions will be running high and our main aim is to ensure the game is a safe and enjoyable experience for all fans. Greater Manchester police will have the appropriate number of officers and resources within the ground and the surrounding areas to both deal with any incidents and offer reassurance to the public"
As we can now share, measures to be taken to prevent outbreaks of violence are quite extensive. Given the unfortunate coincidence with National rail strikes, fans will be transported to Wembley in a combined convoy of 160 official coaches contributed by the FA and both clubs.
United and City fans will travel separately, however, departing from different locations within Manchester. Measures, such as bus drivers being required to make scheduled stops at designated services, are also being taken to ensure that the respective sets of fans are kept apart throughout the journey.
The fiercely contested Manchester Derby has frequently been the scene of clashes between supporters of both clubs. With preventative measures being so extensive this time around, however, fans can look forward to a fierce encounter on the pitch, with their safety guaranteed off it.


---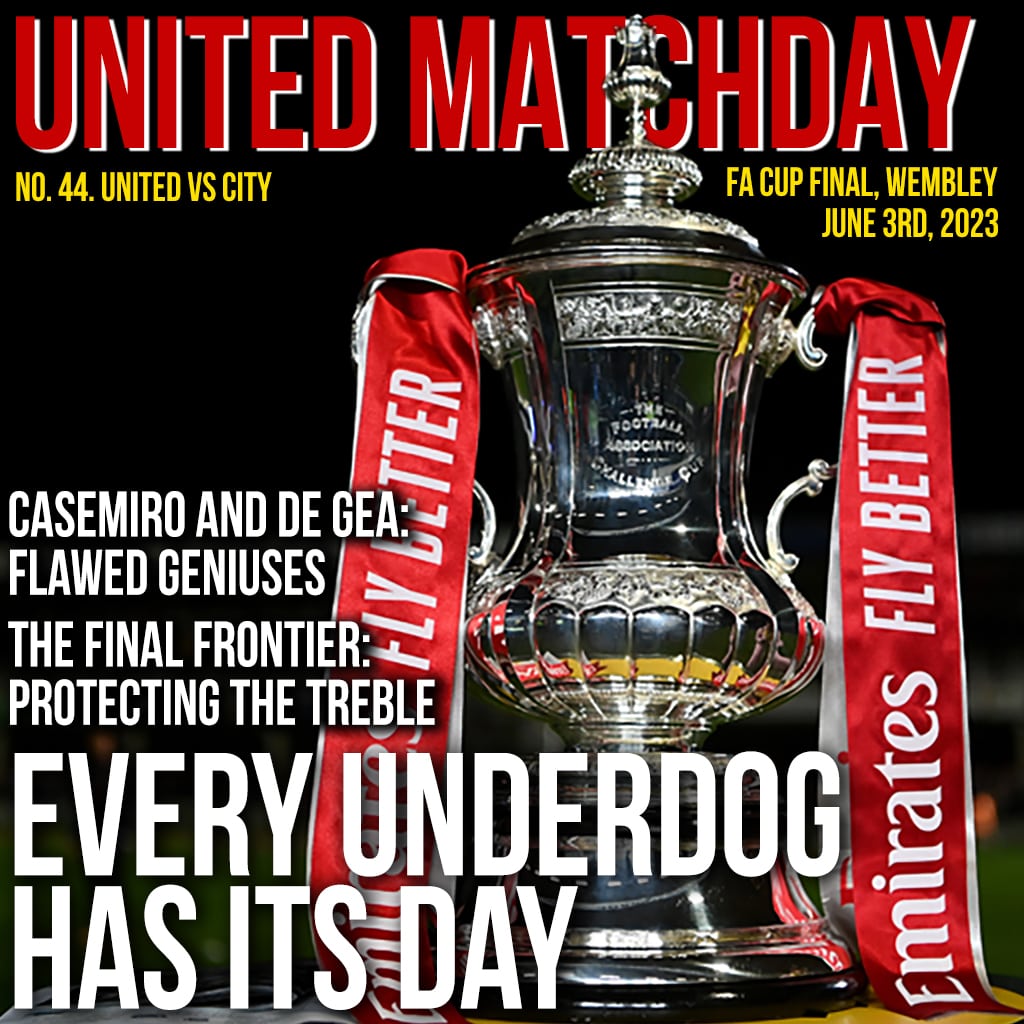 Imagine an FA Cup Final programme, but 100% online!
With just a couple of clicks you could be reading the FA Cup final special edition of United Matchday Magazine, right here on your device. All the latest news, meet the teams, tactical preview, opinion, debate, transfer news, quiz and much more! Get yours now for just £3/$3.75 and
be in the know about everything in red!