Luke Shaw is convinced that Manchester United are well on their way back to the top and has outlined the club's ambitions.
In an interview with Sky Sports, the left back praised the process under maiden-season manager Erik ten Hag, insisting that United's rivals have reason to fear their resurgence.
"I think teams around us can definitely see that United are coming back," he said. "First season under the new manager there is always going to be a bit of transition.
"It's clear to see what he has brought in and how he has changed the way we think, the way we play."
And chief to that style of play, according to Shaw, is the intensity that the manager wants to instil, with United benefiting from Ten Hag's preference for proactive football.
"I think he wants to bring a lot of intensity. I think everything he wants the team to do is high intensity, he wants us to be aggressive, on the front foot, pressing as high as possible. With the ball he has made us better, we are definitely a threat on the ball."
Short of a disastrous end to the season, Man United are set to secure Champions League qualification via a top four finish, needing only a point against either Chelsea or Fulham to wrap up their Premier League campaign in style.
They will then face Man City in the FA Cup final in a bid to double the season's trophy haul, having already won the Carabao Cup in February.
But Shaw insists that the club's aspirations extend beyond that, and has backed the club to strengthen the squad this summer as they march towards more ambitious targets next term.
"It's clear to see we're going in the right direction. I think, like I touched on before, we have to be challenging for the title with this team. With the direction this manager is going under, I'm sure we are going to make new, big signings this summer.
"Hope we can get them in as soon as possible so they are in for pre-season. Our aim at the beginning of next season has to be winning the Premier League and the Champions League. That's how we've got to think from now on."
If Manchester United can get players of high quality into the club early on and bed them in, the sky is the limit for the club.
And while the takeover saga continues to loom over the club, it would appear that the Red Devils are determined to wrap up deals as quickly as possible to ensure just that.
---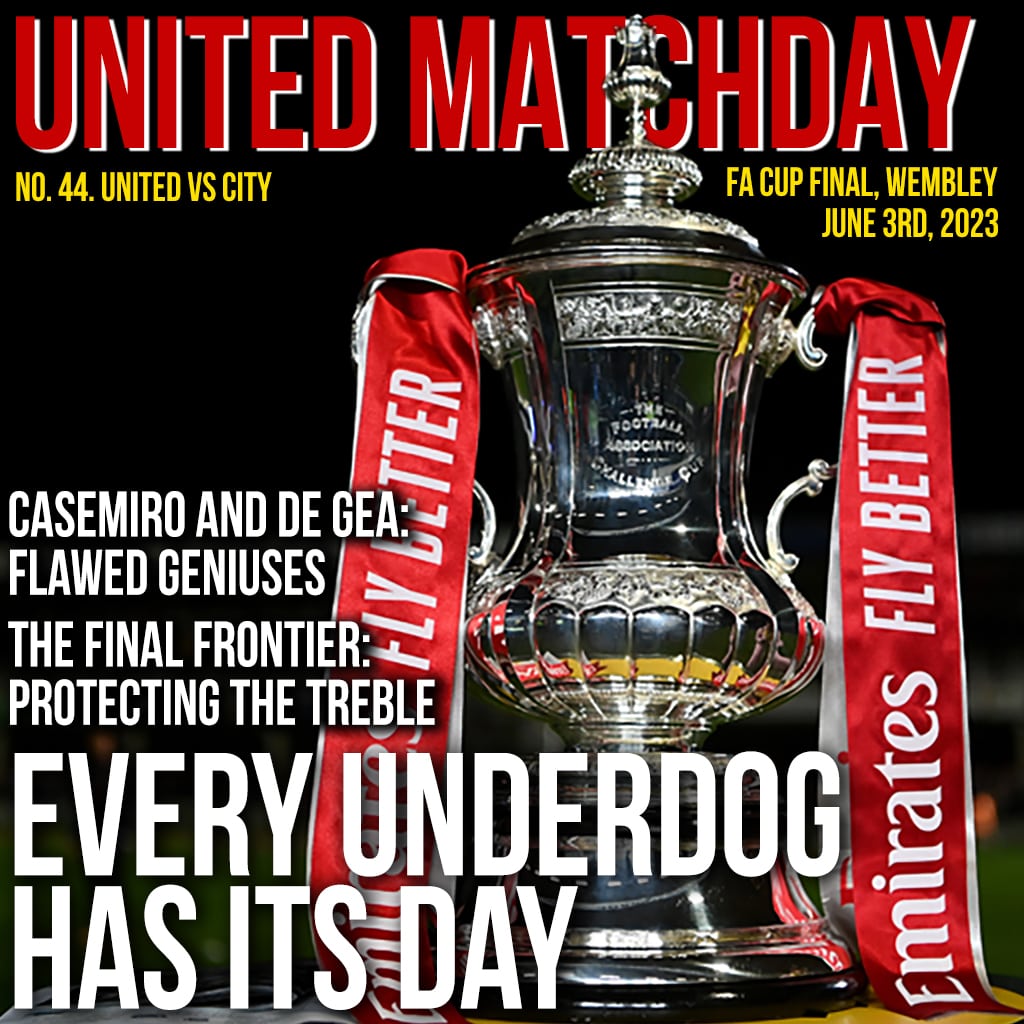 Imagine an FA Cup Final programme, but 100% online!
With just a couple of clicks you could be reading the FA Cup final special edition of United Matchday Magazine, right here on your device. All the latest news, meet the teams, tactical preview, opinion, debate, transfer news, quiz and much more! Get yours now for just £3/$3.75 and
be in the know about everything in red!