Erik ten Hag says he feels "fantastic and comfortable" at Man United.
Speaking at the pre-match press conference ahead of tomorrow's final Premier League game against Fulham (via manutd.com), the boss was asked about how he'd settled into Manchester. He replied:
"It's never all positive or all negative. But when you balance it, it's absolutely positive. I feel fantastic in this club and really comfortable."
The manager was also asked about the importance of winning the FA Cup.
"There are not so many players in our squad that have won the FA Cup, and that is huge for everyone in the world," he said.
"You can have won the Champions League, so many titles, but when you have the opportunity to win the FA Cup, we know also, we are realistic, it's not going to be easy, but I can assure you one thing, we will give everything, everything what's in our power to get the cup."
Speaking about the future, he added:
"I think many aspects we can improve with this group. I know where we have to improve — there's a lot of room from improvement."
"We have to look to ourselves and so we want to win that [FA]cup, but that is for next Sunday and we have to do everything what's in our power."
"When I was here one year ago, I said that we want to win trophies. We have won one, so we want to go for the highest. That's going to be a long way, a project, which is not over one year but two or three."
He also spoke specifically about Marcus Rashford and how he believes there is more to come from the England man.
"With Marcus, there's a lot of room for improvement in his game, and I'm convinced he could score even more. I think when you take, for instance, the last ten games, he didn't score so many goals. I think only two or three.
"Yeah, he can improve, but I'm happy where he was last season, what he did now that he brings himself back, we supported him where we could with the way of play, but also in his mental mindset. So we are happy with that.
"We have to push for more. And I'm sure he's capable to score 40 goals in a season. So make also for him the next step."
In relation to United being reliant on Rashford's goals, the boss said:
"We need across the squad, we need more scoring abilities. And you can't be dependent for one, but it can also come out of this quad. But we need more scoring abilities."
---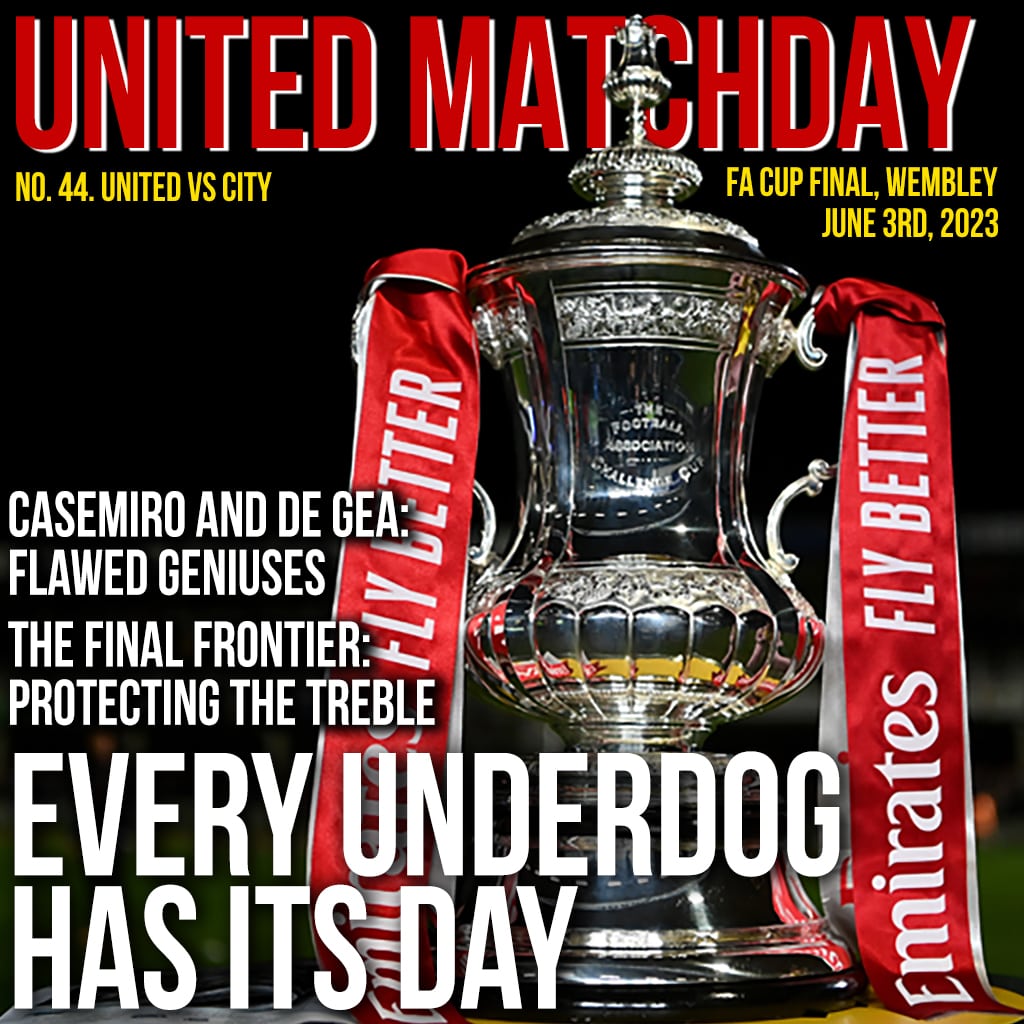 Imagine an FA Cup Final programme, but 100% online!
With just a couple of clicks you could be reading the FA Cup final special edition of United Matchday Magazine, right here on your device. All the latest news, meet the teams, tactical preview, opinion, debate, transfer news, quiz and much more! Get yours now for just £3/$3.75 and
be in the know about everything in red!