Manchester United's need for a centre forward has been well documented, with Harry Kane subsequently the subject of intense speculation.
The Tottenham Hotspur star has just one year remaining on his current contract, with no sign of an agreement over an extension in sight.
That could lead to Kane moving in 2024 on a free transfer, a situation chairman Daniel Levy is thought be keen to avoid.
David Ornstein, however, believes that the most likely outcome for the England captain to remain at Spurs this summer.
The reliable reporter told Football Daily that the "Daniel Levy knows it's near impossible to replace him, even if you get £100m for him. It's going to take a much, much higher fee for Tottenham to even consider letting him go.
"They'll carry on these contract talks into next season even if it takes that, even maybe if it means him leaving as a free agent and kicking this can down the road and addressing it in 2024."
While a centre forward is priority number one for United, a fee eclipsing £100m would likely be seen as extortionate for a player approaching his thirties and in the last year of his contract.
That would make such a signing prohibitive, particularly when other areas of the squad are also in need of investment.
Ornstein also suggests that Kane may not be keen to push for a move, with little noise coming from the player's camp.
"You've also got Kane's position in all this. We don't sense agitation like we did when he came very close to Manchester City. That was clear – we all ran stories about it that were well sourced that he wanted to leave.
"And we're not hearing that now which makes me think he's in a bit of a quandary. 'What opportunities do I have elsewhere? Will Tottenham let me go? Could the new manager bring the chance of silverware?' Which is what he's dreamed of: competitive football at Tottenham."
Ornstein goes on to suggest that Kane may want to leave on a free transfer in order to "finally take control" of his own career path.
"Manchester United are heavily linked," he adds. "Erik ten Hag, it's pretty clear would like to sign him. But do Manchester United as a club?
"Because of course age wise and value for money and their ownership situation, there's no resale value on him… It's a massive financial decision that I'm not sure they're convinced of taking, especially when there are other options."
Ornstein mentions Victor Osimhen, Randal Kolo Muani, and Rasmus Hojlund as other potential target, but remains unconvinced that Kane will be moving to Old Trafford.
"There are so many moving parts to this and all of it leads me to the conclusion that it's not going to happen quickly, and I think it's more likely that Harry Kane stays this summer."
---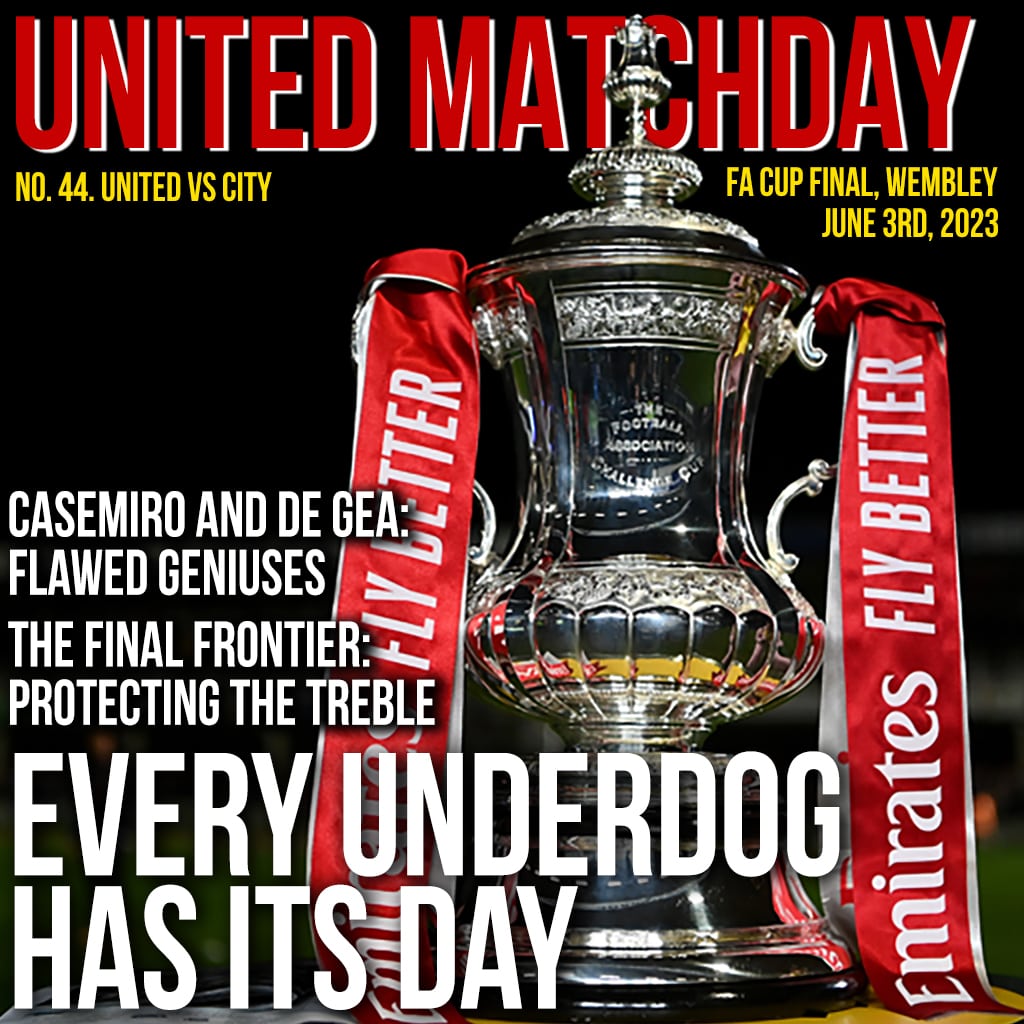 Imagine an FA Cup Final programme, but 100% online!
With just a couple of clicks you could be reading the FA Cup final special edition of United Matchday Magazine, right here on your device. All the latest news, meet the teams, tactical preview, opinion, debate, transfer news, quiz and much more! Get yours now for just £3/$3.75 and
be in the know about everything in red!