Two years ago, Harry Maguire was arrested in Mykonos after being given a given a 21-month suspended sentence for assaulting a police officer following an incident outside Bonbonniere bar while on holiday with his family.
The conviction was nullified under Greek law after the United captain lodged an appeal, but Maguire's retrial is set to take place next month in Syros, on June 7th.
The Mirror reports that "Harry has been told he won't be required to attend. He told them he will be sending representatives but he will be available via video link for any questions."
In addition, the player's lawyers are said to be in communication with a Greek attorney in order to receive advice of the legal system in Greece.
Maguire is hopeful that the case will be dismissed altogether, as he looks to clear his name of any wrongdoing.
A guilty verdict would have huge implications for the centre half – he would not be able to join his teammates on their upcoming preseason tour of America, for one thing. A violent crime conviction would hang over Maguire for the rest of his life.
But as yet, he has no criminal record and has insisted upon his innocence previously.
"I don't feel I owe an apology to anybody," the defender told BBC Sport in August 2020. "An apology is something [you give] when you have done something wrong."
"I don't wish it on anybody," Maguire added at the time. "Obviously the situation has made it difficult for one of the biggest clubs in the world, so I regret putting the fans and the club through this, but I did nothing wrong.
"I found myself in a situation where it could have happened to anybody and anywhere."
It was clearly a traumatic experience for the England international, who believed he was being kidnapped before having to spend two nights in prison.
"When I speak about it I get worked up but that's because it just makes me feel a bit angry inside. I will move on."
Harry Maguire is in contention to start against Fulham today, with a huge FA Cup final against Manchester City awaiting on Saturday. With his place in the pecking order having suffered over the course of the season, it is unclear whether the England star will be a Man United player for much longer.
---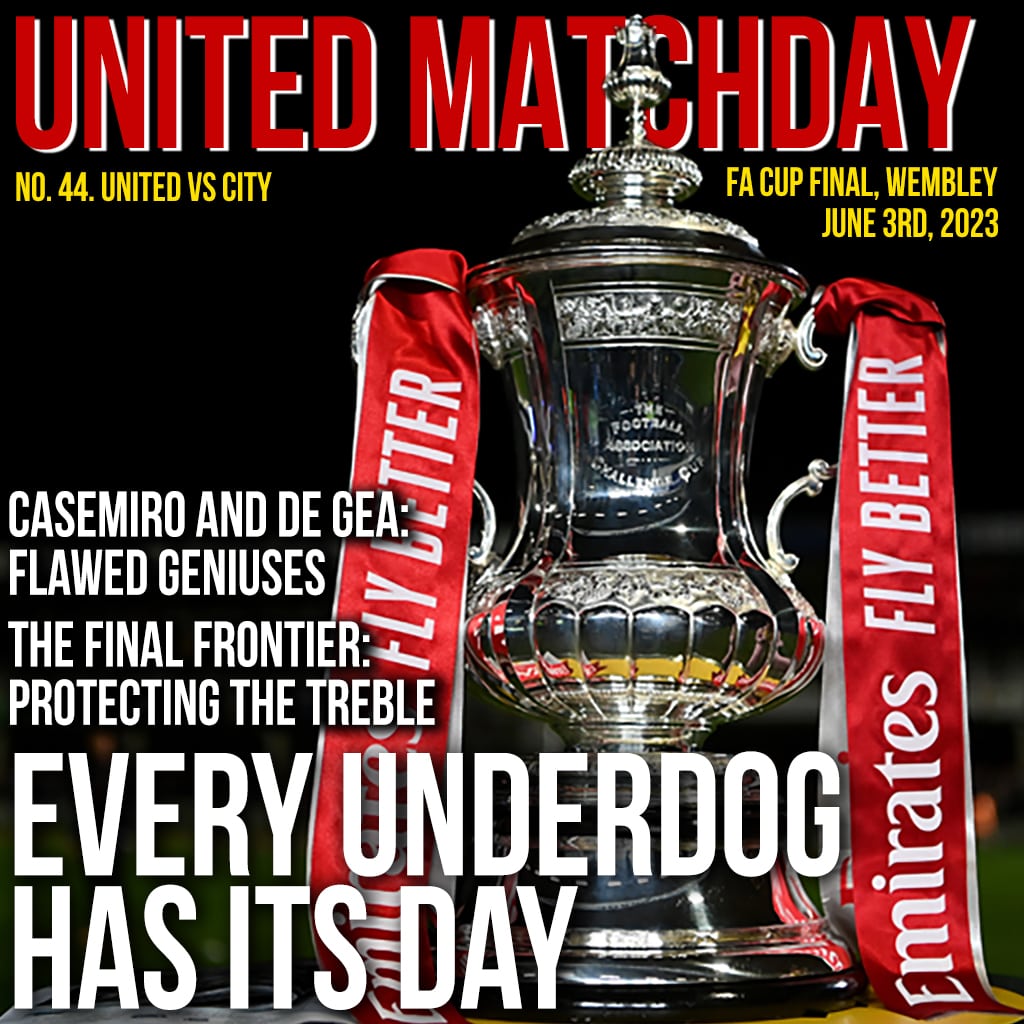 Imagine an FA Cup Final programme, but 100% online!
With just a couple of clicks you could be reading the FA Cup final special edition of United Matchday Magazine, right here on your device. All the latest news, meet the teams, tactical preview, opinion, debate, transfer news, quiz and much more! Get yours now for just £3/$3.75 and
be in the know about everything in red!