INEOS billionaire Sir Jim Ratcliffe remains the leading bidder to complete a takeover of Manchester United, according to reports.
The principal bidders for United, Sir Jim and Sheikh Jassim Bin Hamad Al Thani, lodged their third and "final" bids to buy the club from the Glazers last month.
Amidst indications that Sir Jim was leading the race, Sheikh Jassim tabled an 11th-hour proposal intended to blow Sir Jim out of the water.
However, it seems that Sheikh Jassim's offer is still not up to the level if a report by Sky Sports is anything to go by.
Sky Sports reporter Mark Kleinman details that a United board meeting was held on Thursday. Directors were updated on the progress of the takeover by Raine Group, the merchant bank acting on behalf of the Glazer family in the process.
"Sky News understands that directors of the Premier League club's holding company met on Thursday to discuss the progress of its £5bn-plus auction. Controlled by members of the Glazer family but also comprising a number of independent directors, the board was updated on the sale process by Raine, the merchant bank advising Manchester United."
"A source close to the auction said the directors did not opt to enter into exclusive negotiations with either Ineos Sports or its principal rival, the Qatari businessman Sheikh Jassim bin Hamad al Thani."
"The source said that Ineos remained the "leading" bidder despite a further, improved offer from the Nine Two Foundation – Sheikh Jassim's bid vehicle – earlier this month."
Kleinman adds an important point – there is still the possibility of a further proposal from Sheikh Jassim and his Nine Two investment vehicle.
As per Sky, it's improbable that a signed deal with any bidder will be made before United face Manchester City at Wembley on June 3.
Sir Jim's bid is believed to value the Red Devils between £5bn and £5.5bn. The petrochemicals mogul is proposing a deal that would keep two of the Glazer siblings as minority stakeholders, with the provision of completely buying them out in a few years.
Sheikh Jassim wants to buy the club in its entirety immediately.
On why the Glazers are asking for such a mammoth price despite United being valued significantly lower on the New York Stock Exchange, Kleinman says, "Part of the justification for such a valuation resides in potential future control of the club's lucrative broadcast rights, according to bankers, alongside a belief that arguably the world's most famous sports brand can be commercially exploited more effectively."
---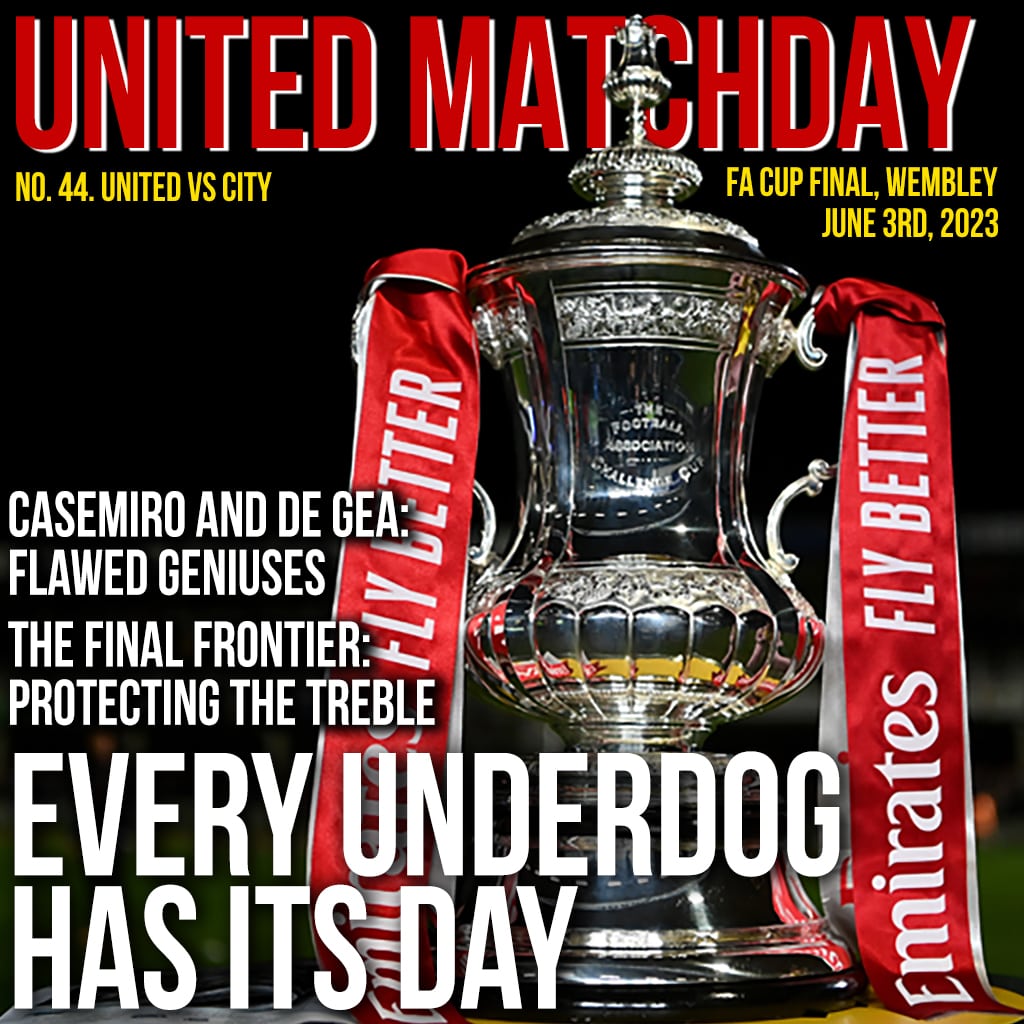 Imagine an FA Cup Final programme, but 100% online!
With just a couple of clicks you could be reading the FA Cup final special edition of United Matchday Magazine, right here on your device. All the latest news, meet the teams, tactical preview, opinion, debate, transfer news, quiz and much more! Get yours now for just £3/$3.75 and
be in the know about everything in red!