Cristiano Ronaldo's acrimonious exit from Manchester United remains one of the biggest talking points form Erik ten Hag's first year in charge at the club.
The Portuguese star left Old Trafford under a cloud, after publicly airing his views on the issues at the club and his lack of playing time.
No doubt Ronaldo carried major weight in the dressing room and a parting of the ways allowed Ten Hag to focus on the players who are now pulling in the same direction.
Summer signing Christian Eriksen has revealed an exchange with Ronaldo, around the taking of a free kick during their short time together on the pitch.
As reported by The Daily Mail, in a free-kick masterclass for the Manchester United website, Eriksen explained how he clashed with Ronaldo over who pulled rank on dead balls.
"I did take one (instead of Ronaldo), I think, but he wasn't too happy with that!" said the Dane.
Eriksen continued by saying the current players have much more diplomatic conversations on the pitch when it comes to taking free kicks.
"Now at the club we have multiple takers who, if he's had a good day, he's going to have it," he said.
The 31 year old confirmed the trio of players who lead the free kick taking at the club as himself, Marcus Rashford and Bruno Fernandes.
"With the three we have now, it's where we are on the pitch, how people are feeling, so it's like 'you had the last one, I'll have the next one," said Eriksen.
Ronaldo does seem to have left behind a dressing room that is much more coherent under the guidance of Ten Hag.
The Dutch boss his improved the attitude and culture at the club and will be desperate for one more big push from his players next weekend in the FA Cup final against Manchester City.
On the other hand, Ronaldo has suffered further turbulence since his move to Saudi Arabia after his new side Al Nassr failed to win the league title they were favourites for, finishing in second place behind Al-Ittihad.
---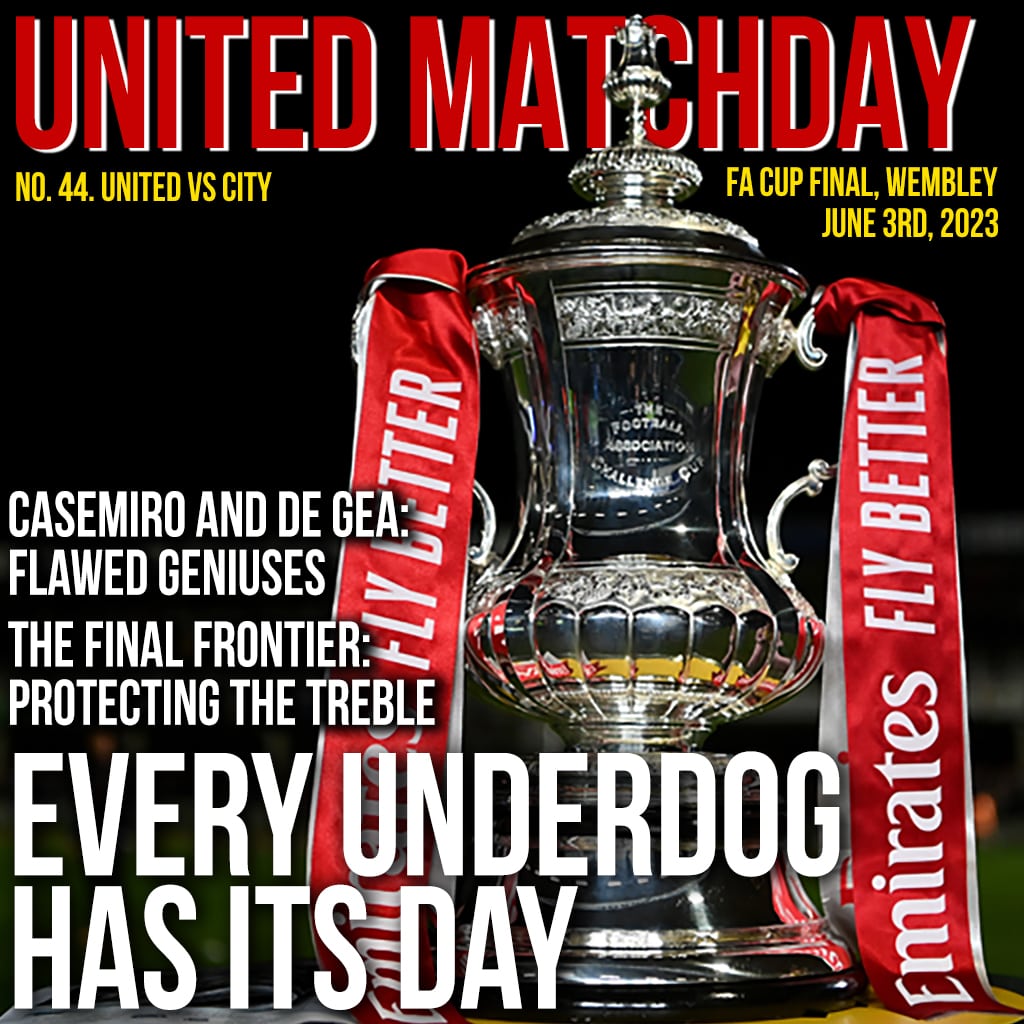 Imagine an FA Cup Final programme, but 100% online!
With just a couple of clicks you could be reading the FA Cup final special edition of United Matchday Magazine, right here on your device. All the latest news, meet the teams, tactical preview, opinion, debate, transfer news, quiz and much more! Get yours now for just £3/$3.75 and
be in the know about everything in red!