With the Premier League season drawing to a close, Manchester United now have a better picture of what they need next summer, with a striker the number one target.
As discussed by The Peoples Person, The Red Devils are among the worst offenders in the division for underperformance respective to their Expected goals.
And failure to put away more of the 119 chances Bruno Fernandes has created this term has led to a modest return of 58 goals, the lowest in the top six by some margin.
A clinical finisher is needed up top and Dean Jones of GiveMeSport reports that Lautaro Martinez is a target under consideration. The Inter Milan forward is widely regarded as an elite talent and, at 25 years of age, the time may be right to test himself in the Premier League.
With six goal involvements in the Champions League this season, the Argentina international has also been an integral part of the Nerazzuri's push to the final.
Martinez has accrued an xG of 16.03 over the course of the season, but has an actual goals tally of 21 – a solid overperformance.
And while expected goals models typically see players revert to the mean over time, with their actual and expected tallies eventually levelling out, Lautaro consistently outperforms his xG, doing so by a margin of at least four in each of his last three league campaign. (FootyStats)
If the Argentine could bring that level of high-quality finishing to Old Trafford, it would certainly help alleviate United's woes in front of goal.
And, according to Jones, Inter Milan's current financial situation could see Lautaro leave Italy for around £60m.
Given yesterday's report from David Ornstein that Harry Kane would take an offer substantially higher than £100m for Tottenham Hotspur "to even consider letting him go," Martinez could represent good value for money.
There would still be concerns, however, as to how he would fare leading the line at Man United.
Lautaro Martinez has played some excellent football for Inter when playing off a genuine number nine, such a Edin Dzeko or Romelu Lukaku. When he has been asked to play up top on his own for Argentina, he has struggled.
---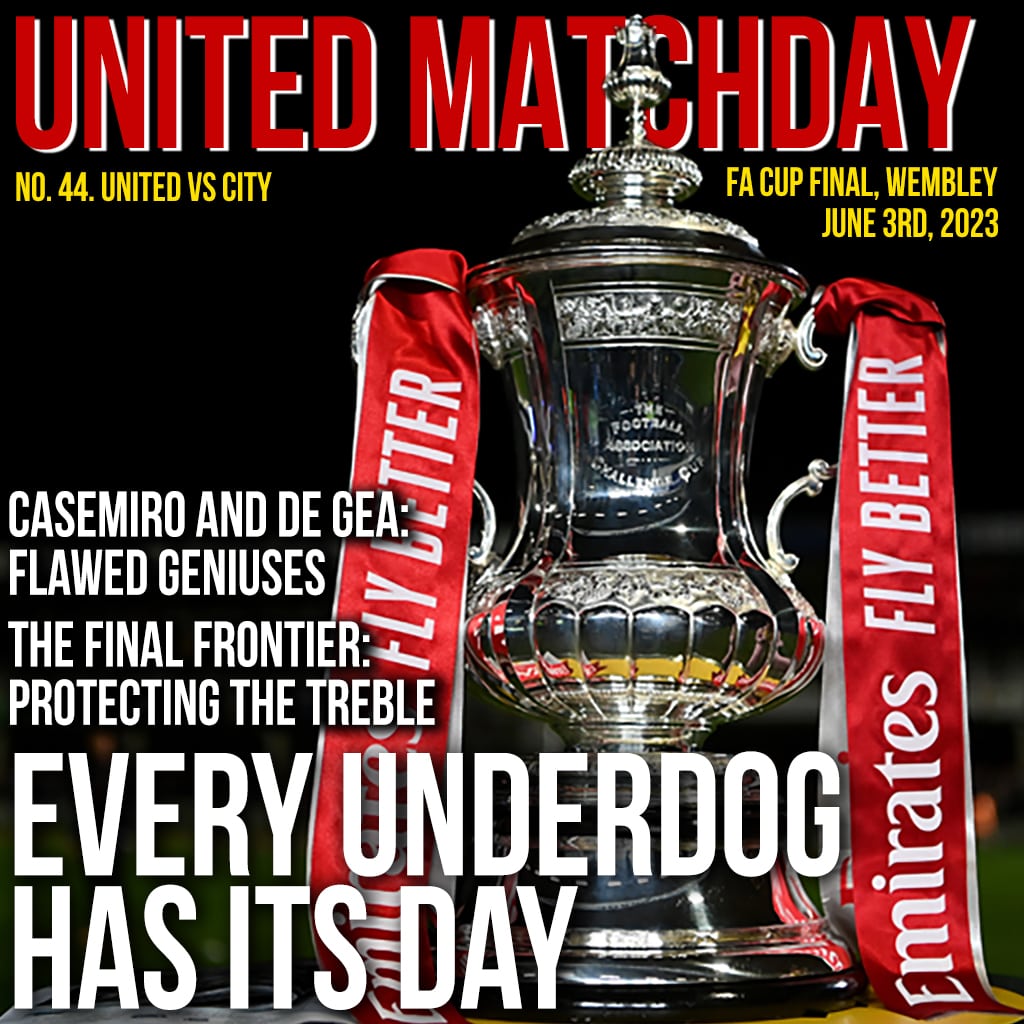 Imagine an FA Cup Final programme, but 100% online!
With just a couple of clicks you could be reading the FA Cup final special edition of United Matchday Magazine, right here on your device. All the latest news, meet the teams, tactical preview, opinion, debate, transfer news, quiz and much more! Get yours now for just £3/$3.75 and
be in the know about everything in red!