The Manchester United takeover saga will enter its eighth month in June, with Sir Jim Ratcliffe and Sheikh Jassim Al Thani still locking horns in their bids to take control of the club from the Glazer family.
On Sunday, it was relayed by Sky News that INEOS founder Sir Jim remains in pole position to gain ownership of Man United, with his latest bid valuing the club at somewhere between £5bn and £5.5bn.
But earlier this month, it was reported that Sheikh Jassim had launched an 11th hour bid valuing the club at around £5.67bn, prompting the question: why do the Glazers' advisors the, Raine Group, still hold a preference for the INEOS bid?
One answer is the possibility of the Glazer siblings retaining some of their shares on a 'put and call' basis, allowing them to cash in part of their investment in three years time should Sir Jim choose. That would allow them to benefit from further growth in the club later down the line.
The thought of the Glazers staying on in any capacity would be a bitter pill to swallow for United fans, who have suffered under the Tampa Bay family's tenure for eighteen long years. But there is a slightly more sinister possibility.
The Raine Group, founded by Joseph Ravitch in 2009, received substantial investment by way of the purchase of a 9% stake, from the Mubadala Development Company within a year of opening its doors.
Mubadala is an investment company of the Abu Dhabi state, wholly owned by the government. Upon its board of directors sits Sheikh Mansour bin Zayed Al Nahyan, founder of the City Football Group, which owns 81% of Manchester City. His co-founder, Khaldoon Al Mubarak, is both the chairman of Man City and the Managing Director of Mubadala.
It is not unusual for a Middle Eastern state to have numerous holdings, particularly within the sports and media industries, which is where the Raine Group primarily operate. It is somewhat odd that Ravitch did not seem to notice that the people who owned Mubadala were the same people who owned Manchester City, however.
"We had the privilege of working with a group in Abu Dhabi during a long time, the Mubadala group," he told G5 during a virtual chat. "Through them, we met another group from Abu Dhabi that acquired Manchester City Football Club a few years ago."
After hiring Ferran Soriano as CEO, Sheikh Mansour's next move was to hire The Raine Group to put together CFG's multi-club strategy, acquiring Melbourne City in 2014. The relationship continued on multiple front, with Raine since helping CFG to acquire stakes in 12 other clubs.
They also helped to secure the sale of a 13% stake in CFG to the China Media Company in 2016, bringing in around $500m, before advising on the sale of a stake for another $500m to Silver Lake in 2019. The Silicon Valley-based firm has since upped its stake to 18%, with their investment appraising CFG's worth at around $4.8bn, among the most valuable in world football.
As reported by The Peoples Person earlier in the month, there is thought to be tension between the Qatari bid and the Raine Group, with a lack of direct communication and harmony between the two parties also relayed by The Athletic.
Abu Dhabi and Qatar remain rival states, despite attempts to reopen diplomatic ties over the last couple of months. As Anna Jacobs, a senior Gulf analyst at the International Crisis Group, puts it, "tensions/competition (between) them remains a major reality," even after years of high-level dialogue to resume diplomatic relations between Qatar and the United Arab Emirates. (CNBC)
The position of the Raine Group is therefore an interesting one. Their close affiliation with the Abu Dhabi Royals over the last 13 years, considered alongside their handling of negotiations with the Qatari, suggests a potential conflict of interest. Ravitch's mandate may well have been to keep Sheikh Jassim at the table for no reason other than to encourage an inflated bid from Sir Jim Ratcliffe, the preferred bidder.
It is an interesting case, and one that warrants further examination.
---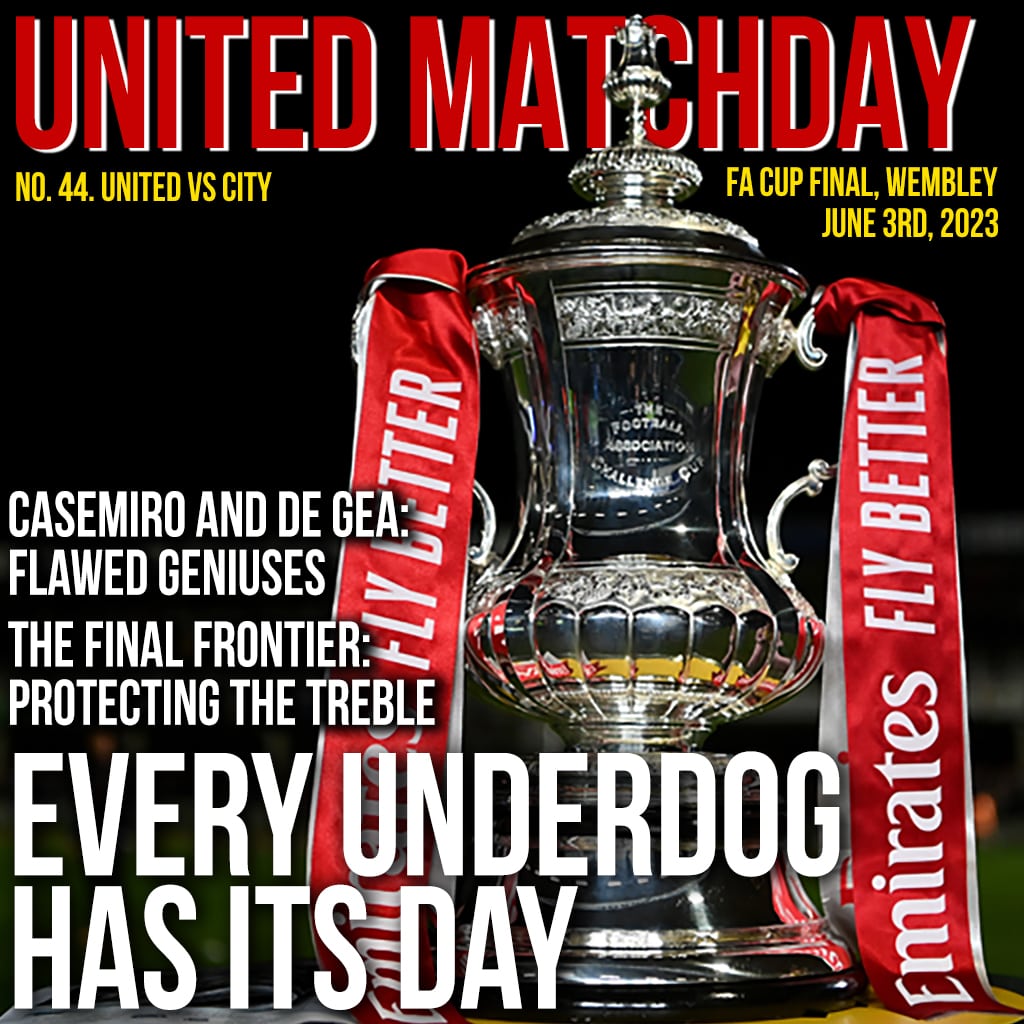 Imagine an FA Cup Final programme, but 100% online!
With just a couple of clicks you could be reading the FA Cup final special edition of United Matchday Magazine, right here on your device. All the latest news, meet the teams, tactical preview, opinion, debate, transfer news, quiz and much more! Get yours now for just £3/$3.75 and
be in the know about everything in red!