Rio Ferdinand believes that Manchester United can give Erik ten Hag's transfer war chest a £100m boost by selling just four squad players.
Speaking on his Vibe with Five podcast, the legendary defender outlined the club's need for investment and, realising that United may need to raise funds to fully revitalise the squad, he went on to name players that could leave in the summer.
"McTominay hasn't played much football, not as much as he would like," Ferdinand began. "If I was him as a young player I would probably start assessing that situation and start having real hard conversations with the club: 'Do you see me as part of it or not?'.
"If I'm that far down the pecking order I would start looking and I don't think he will have a problem finding a club, he is a very good footballer and he can add a lot of value."
As reported by The Peoples Person, Scott McTominay is of interest to a number of Premier League clubs, with Eddie Howe of Newcastle United a known admirer.
Ferdinand went on to reiterate the potential of a Harry Maguire departure, having previously said the United captain needs to move of from Old Trafford.
"Maguire has to look at a new option for himself," he said. "Unless he says he's happy to be third or fourth choice."
As with McTominay, Maguire does have admirers, with Tottenham Hotspur and West Ham United having been linked with exits.
Rio Ferdinand's next two suggestions appear somewhat more left-field in terms of the sort of fees the club could expect to bring in.
"Elanga, maybe," he mused. "He is not getting a chance. Martial has proved that he can't stay fit. I think if you got rid of those four, there is a £100million sitting there. Elanga isn't getting the football he deserves. He did well when he came in and still isn't getting a chance. Big players in front of him but he wants to be playing first team football."
While Anthony Elanga did enjoy some decent moments during Man United's nightmare 2021/2022 campaign, his quality has been up for debate for a long time. There is also the issue that the only offers that have reportedly come in for the Swede to date have been loan proposals. But as a quick player enjoying home-grown status, and on relatively reasonable wages, it is not unthinkable that a club could offer Elanga a permanent exit.
Anthony Martial's case is somewhat different. It is difficult to see a club willing to gamble on a player who has missed 53 matches due to injury in the last three seasons, particularly when that player commands a £250,000-a-week contract. Man United would do well to get any sort of fee for him based on those number, and will likely be better off waiting for his contract to expire next year.
---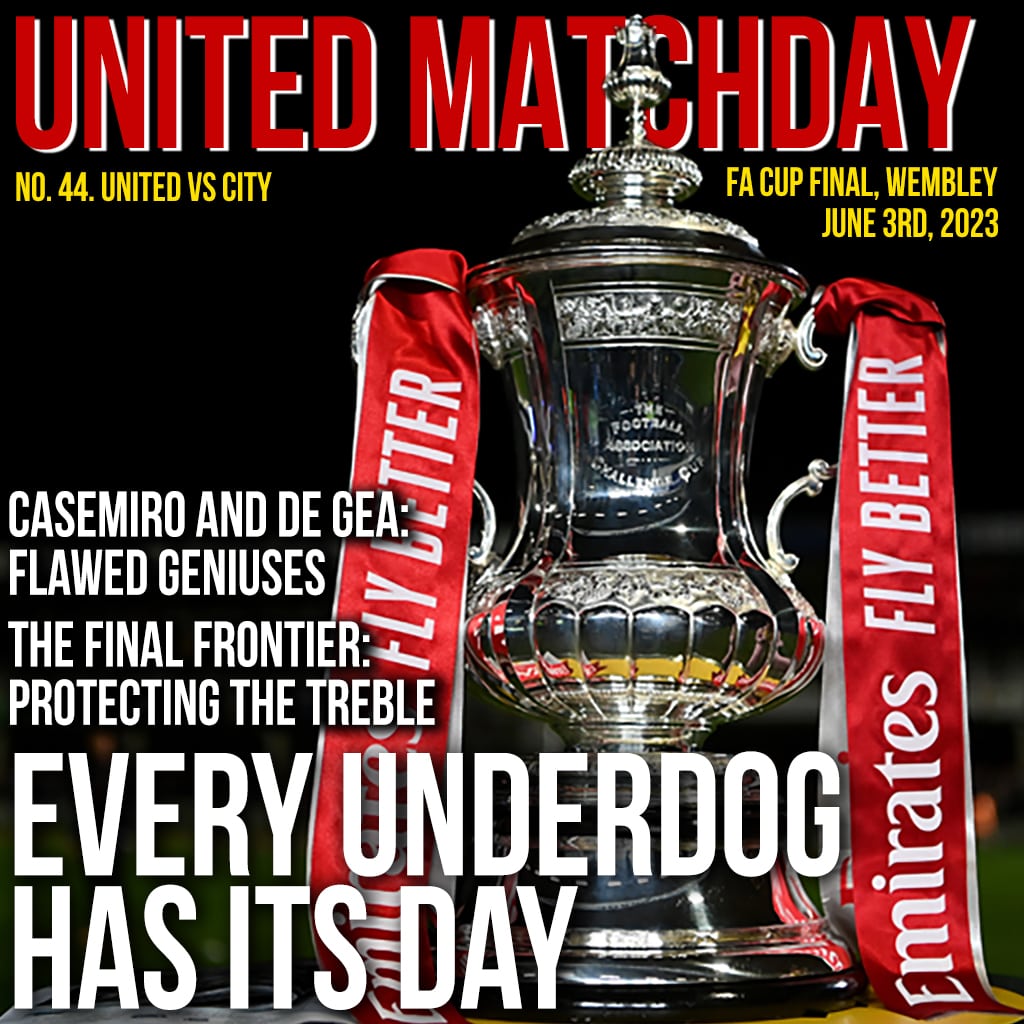 Imagine an FA Cup Final programme, but 100% online!
With just a couple of clicks you could be reading the FA Cup final special edition of United Matchday Magazine, right here on your device. All the latest news, meet the teams, tactical preview, opinion, debate, transfer news, quiz and much more! Get yours now for just £3/$3.75 and
be in the know about everything in red!