Rio Ferdinand says that strikers should be desperate to join Manchester United and play with Bruno Fernandes.
Speaking on his YouTube channel FIVE, the former United centre-back insists that goal scorers will be relishing the chance to line up in front of the Portuguese playmaker.
"If I'm a number nine in world football now and I'm looking at going to Man United," Ferdinand explained, "You're thinking to yourself, I could score so many goals playing with this guy."
Fernandes has arguably been at the peak of his playmaking game under Erik ten Hag this campaign and has registered some mind blowing statistics.
According to OptaJoe, the United midfielder created six chances against Fulham last weekend which brought his total to an impressive 119 in the Premier League this season.
That is the most opportunities amassed by a Manchester United player since data on key passes was first collected back in 2003/2004.
Fernandes has also provided 32 'big chances' which are defined as passes that lead to high-value shooting opportunities.
"What he could do with a ball. Put it on a sixpence," Rio continued. "If I've got half decent movement then I'm getting 25 chances minimum just from him because he's that good with the ball."
But the fact remains, United will need to bring in a top-class striker in order to unlock Fernandes' talents even further next season.
The Portugal international even crafted one more 'big chance' than Man City's Kevin de Bruyne but ultimately finished the campaign on only eight assists.
It is a clear sign that despite Marcus Rashford's tally of 30 goals in all competitions this season, other attacking players have failed to convert the opportunities he provides.
United fans will now be hoping they can sign one of the forwards rumoured to be making a switch to Old Trafford this summer. The likes of Harry Kane and Victor Oshimen would both benefit from Fernandes creativity and vision.
"When he turns and faces the game he puts the ball anywhere you want it." Ferdinand concludes. "Imagine being a number nine. I'd be 'saying get me in that club asap now.'"
---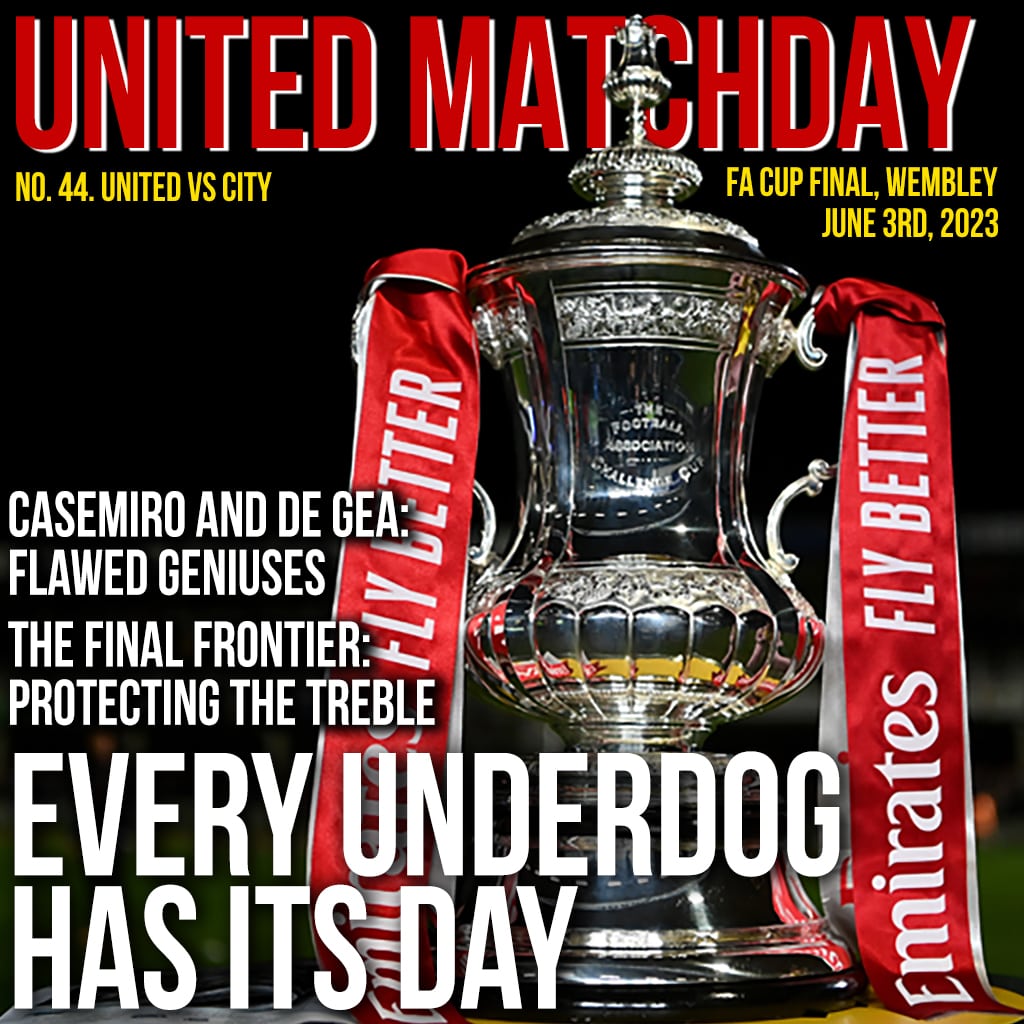 Imagine an FA Cup Final programme, but 100% online!
With just a couple of clicks you could be reading the FA Cup final special edition of United Matchday Magazine, right here on your device. All the latest news, meet the teams, tactical preview, opinion, debate, transfer news, quiz and much more! Get yours now for just £3/$3.75 and
be in the know about everything in red!