Manchester United owner Avram Glazer has been pictured with a Liverpool supporter in the USA.
The Glazer family have long since lost any good will from United fans, with consistent protest of their ownership model a constant since they gained control of the club.
This latest show of disrespect has frustrated fans even more, with Avram happy to pose for a selfie with a fan of United's fiercest rivals.
As reported by The Sun, Avram is pictured grinning with a gentleman in a Liverpool shirt who is clearly enjoying the moment by pointing to his club's crest.
— EB🔴 (@ethan_blissett) June 1, 2023
Fans have responded with their disgust at the United owner, taking to Twitter to air their disappointment:
One tweeted: "GET OUT OF OUR CLUB." A second said "This ruined my day."
A third added: "Oh yeah, they have to go now surely," with a fourth declaring: "We all knew it. Such disrespect."
United fans are clearly at the end of their tether with the Glazer family, who would do well to find a conclusion to the ongoing sale of the club as soon as they possibly can, should they have any interest in avoiding further ire.
However, even amid the ongoing protest and pressure from supporters, the Glazers are digging their heels in with regards to the sale.
Bidders have entered several rounds of offers over the course of an eight-month saga that still has no sign of a resolution.
Sir Jim Ratcliffe's INEOS consortium and Sheikh Jassim's Qatari-backed bid remain the frontrunners to gain control at Old Trafford, but fans are still in the dark as to what is holding the deal up.
Erik ten Hag is also desperate for a conclusion to the sale so he can start his summer spending with clarity over the club's budget.
However, Avram Glazer's latest mishap underlines his lack of awareness and care for United fans and the club in general, so it would be no surprise to see the sale drag on until the very last penny is drained from the coffers and into the Glazers' pockets.
---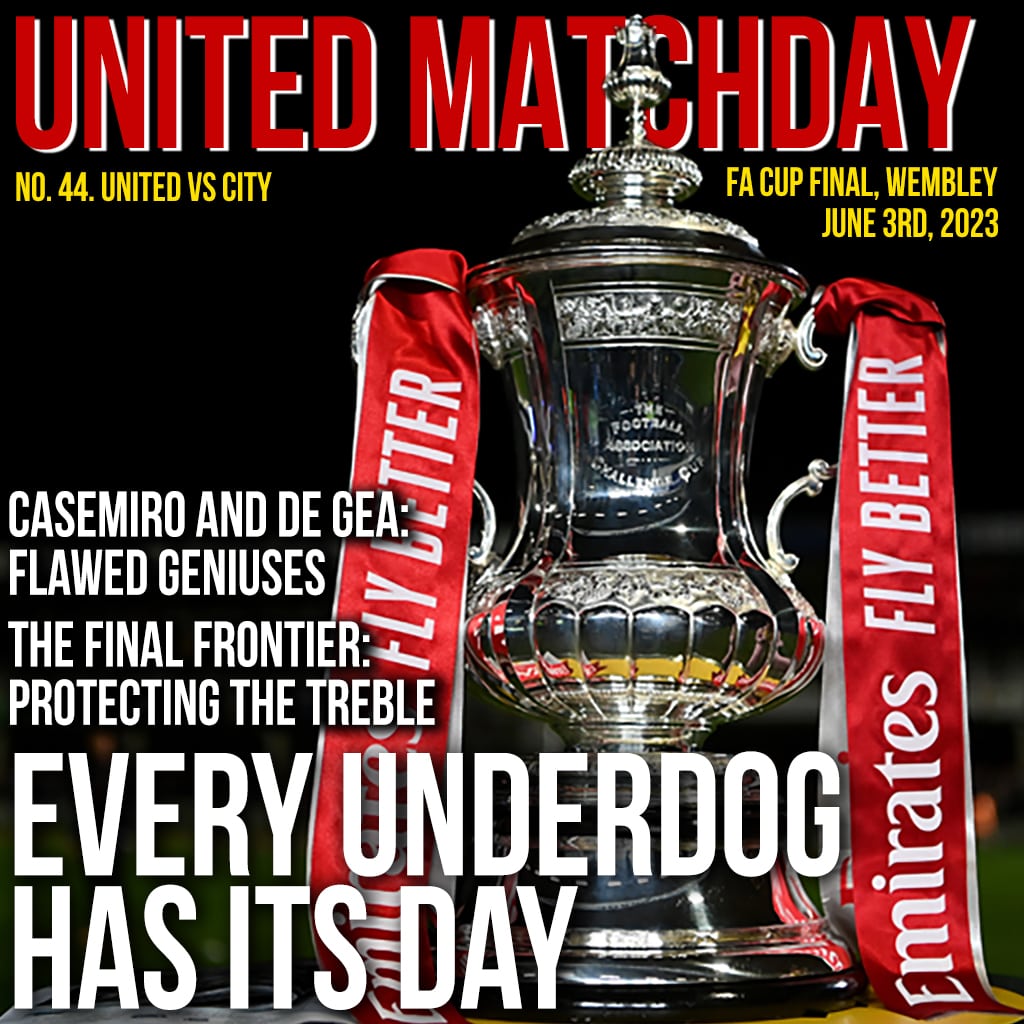 Imagine an FA Cup Final programme, but 100% online!
With just a couple of clicks you could be reading the FA Cup final special edition of United Matchday Magazine, right here on your device. All the latest news, meet the teams, tactical preview, opinion, debate, transfer news, quiz and much more! Get yours now for just £3/$3.75 and
be in the know about everything in red!