Marcus Rashford sat down with Gary Lineker ahead of Manchester United's upcoming FA Cup final against Man City.
Discussing a wide range of topics, there was particular interest in how the academy graduate has improved his game up front.
Having most regularly made his mark playing off the left wing and taking on fullbacks before cutting inside, Rashford has been tasked with a central role at times this season, with the side lacking natural strikers.
Fortunately for United, the 25-year-old has performed well in both positions, and will be looking to add to his 30-goal haul tomorrow, be it wide or up top.
In the BBC interview, Lineker pressed Rashford on how Erik ten Hag had helped to improve his game, and the England star was quick to point out the Dutchman's influence on his role as a centre forward this season.
"As a number nine I'm playing much better now," he said. "I used to feel like on the left I've always got goals in me, or I can create an opportunity.
"Sometimes when I'm in the middle I feel like sometimes I'm maybe trying too hard to get on the ball. Whereas as a striker patience is probably the biggest skill. I've always had the hunger to score, but this is what I needed to get right about playing as a number nine; this is what frustrated me the most.
"I don't mind missing chances. I'd rather miss a chance than not get a chance. Sometime when I was a number nine, I'd be just too impatient.
"I'd be trying to get on the ball because I'm not seeing much of the ball. Then the ball would go wide and I know where I need to be in the box but I'm one second late and then it would just frustrate me. A lot of work has been put into it just to hold your position and play a bit more with their defenders."
With Anthony Martial ruled out of the Manchester derby at Wembley, there is a good chance Rashford will be asked to play through the middle again.
There are few tasks in world football that require patience as much as playing alone up front against as posession-hungry a side as the Sky Blues, but Ten Hag's work behind the scenes will hopefully have the United star ready for the challenge.
With his all-round game coming on leaps and bounds under Erik ten Hag, Marcus Rashford will be looking to end his fantastic season in style.
---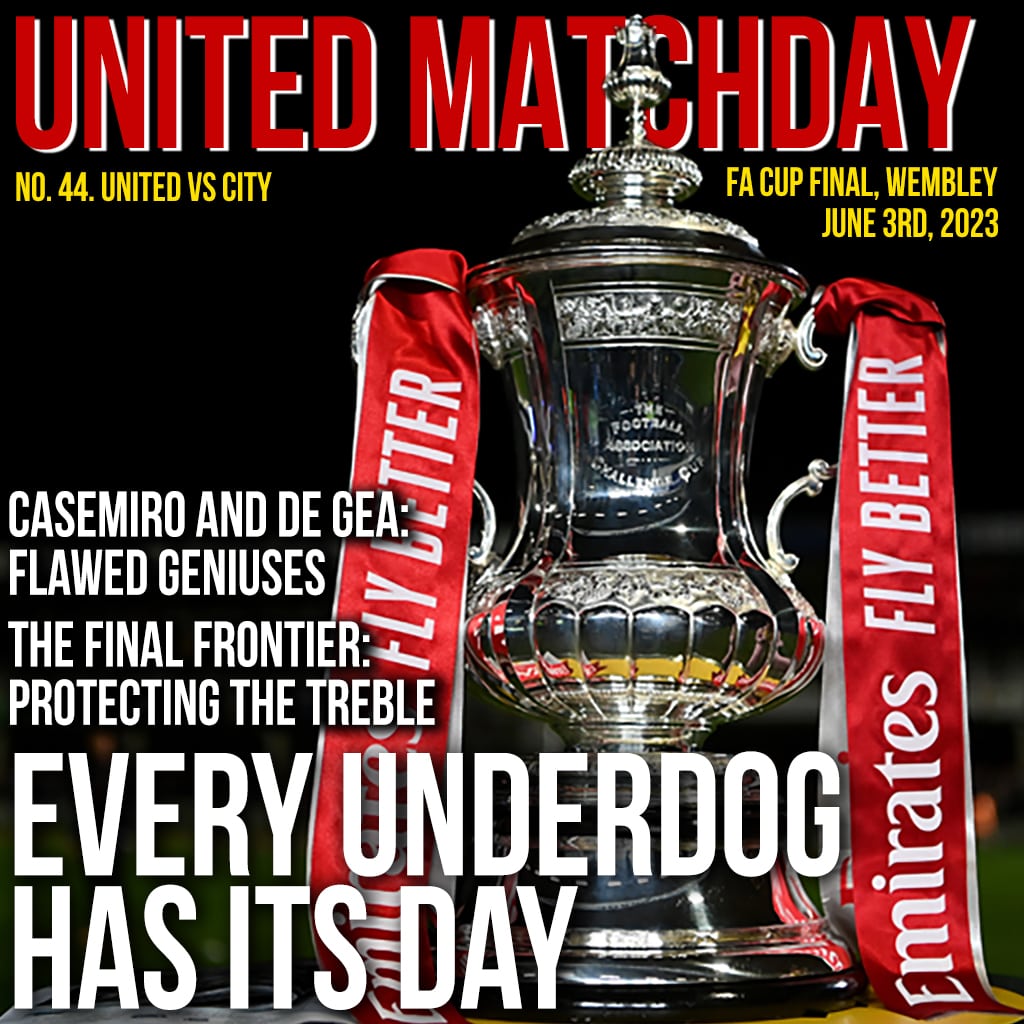 Imagine an FA Cup Final programme, but 100% online!
With just a couple of clicks you could be reading the FA Cup final special edition of United Matchday Magazine, right here on your device. All the latest news, meet the teams, tactical preview, opinion, debate, transfer news, quiz and much more! Get yours now for just £3/$3.75 and
be in the know about everything in red!