Despite a valiant effort, Manchester United fell just short against Manchester City in the FA Cup final and thereby conceded the opportunity to stop Pep Guardiola's side from emulating their Treble-winning achievement.
Erik ten Hag's gameplan worked for the most part of the game but he was let down by performances from certain individuals.
While a lot has already been written about David de Gea's disastrous display, questions also need to be asked about Jadon Sancho who once again put in a disappointing performance.
ETH and United's patience running thin regarding Sancho
The Wembley final was yet another game which encapsulated all that is wrong with the Englishman. He was weak in 50-50 duels and always got outmuscled by the opposition.
The 23-year-old was his usual timid self, afraid to take on his man and always looked to play the safe pass instead of trying to take on his man.
Sancho's debut season was an unmitigated disaster partly blamed on the club's erratic manager situation but this season, there cannot be any excuses.
Ten Hag gave him time to improve both physically and mentally and kept backing him but the former Manchester City academy star has never come close to fulfilling his immense potential.
The England international currently looks like a shadow of the player United paid €85million for back in 2021 after a prolonged one-year chase.
Sancho was a skilled and pacey winger who single-handedly destroyed the opposition back during his Borussia Dortmund days and it is there that he is currently being linked with a return to.
United and Ten Hag's patience is running thin and Dortmund could come in and try to help the player regain his lost confidence.
Dortmund loan for Sancho?
As per Bild, "Jadon Sancho wants to return to Dortmund. Manchester United are said to have already informed him that he will have to leave the club in the summer.
"According to BILD information, a return is NOT excluded. Although there have not yet been any direct talks with Sancho about a summer transfer, sports director Sebastian Kehl is always in contact with his advisors from the Project Elite Group.
"One thing is clear: there will definitely not be a buyback for the time being. Sancho (contract until 2026) is still worth 55 million and would be too expensive for BVB. Therefore, only a loan would be conceivable."
A return to Dortmund does not necessarily mean a return to form but United have very little choice in the matter. Sancho is currently a liability and Ten Hag cannot afford to keep passengers.
---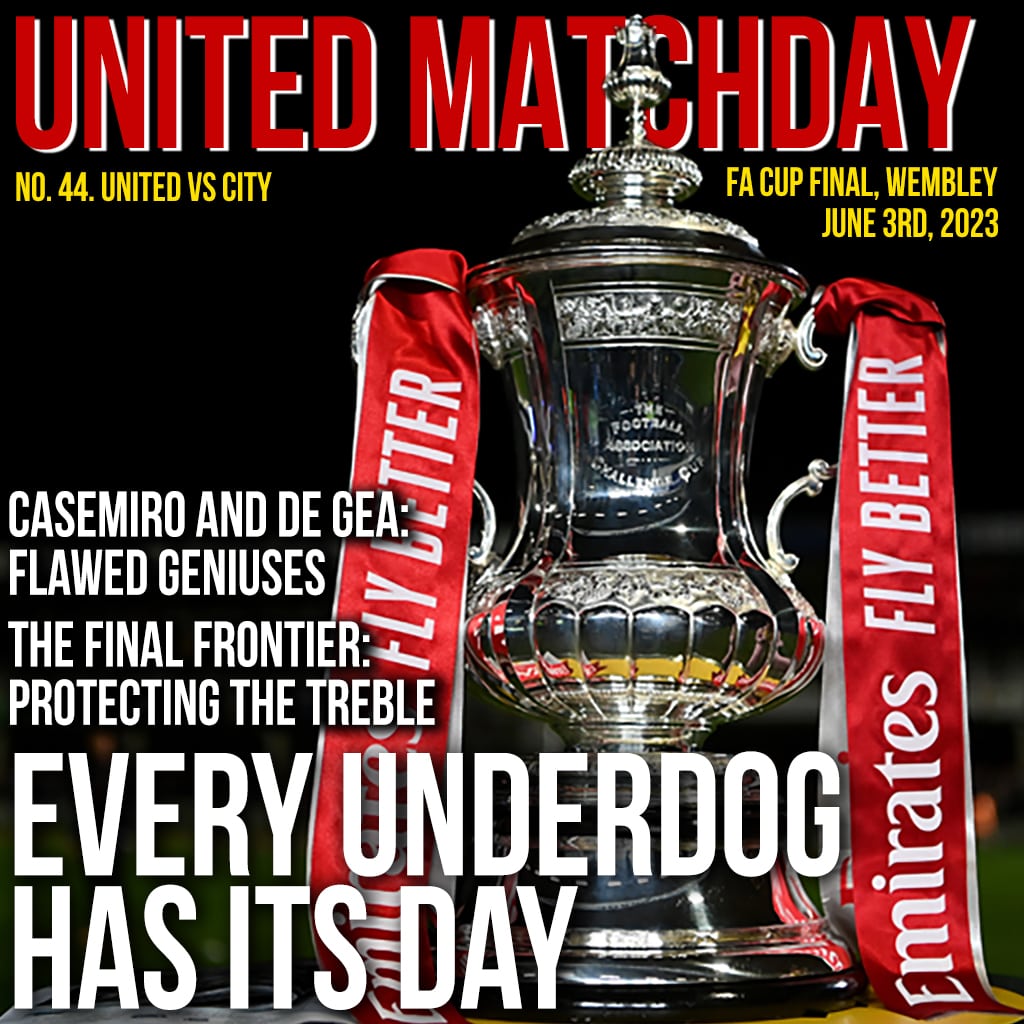 Imagine an FA Cup Final programme, but 100% online!
With just a couple of clicks you could be reading the FA Cup final special edition of United Matchday Magazine, right here on your device. All the latest news, meet the teams, tactical preview, opinion, debate, transfer news, quiz and much more! Get yours now for just £3/$3.75 and
be in the know about everything in red!