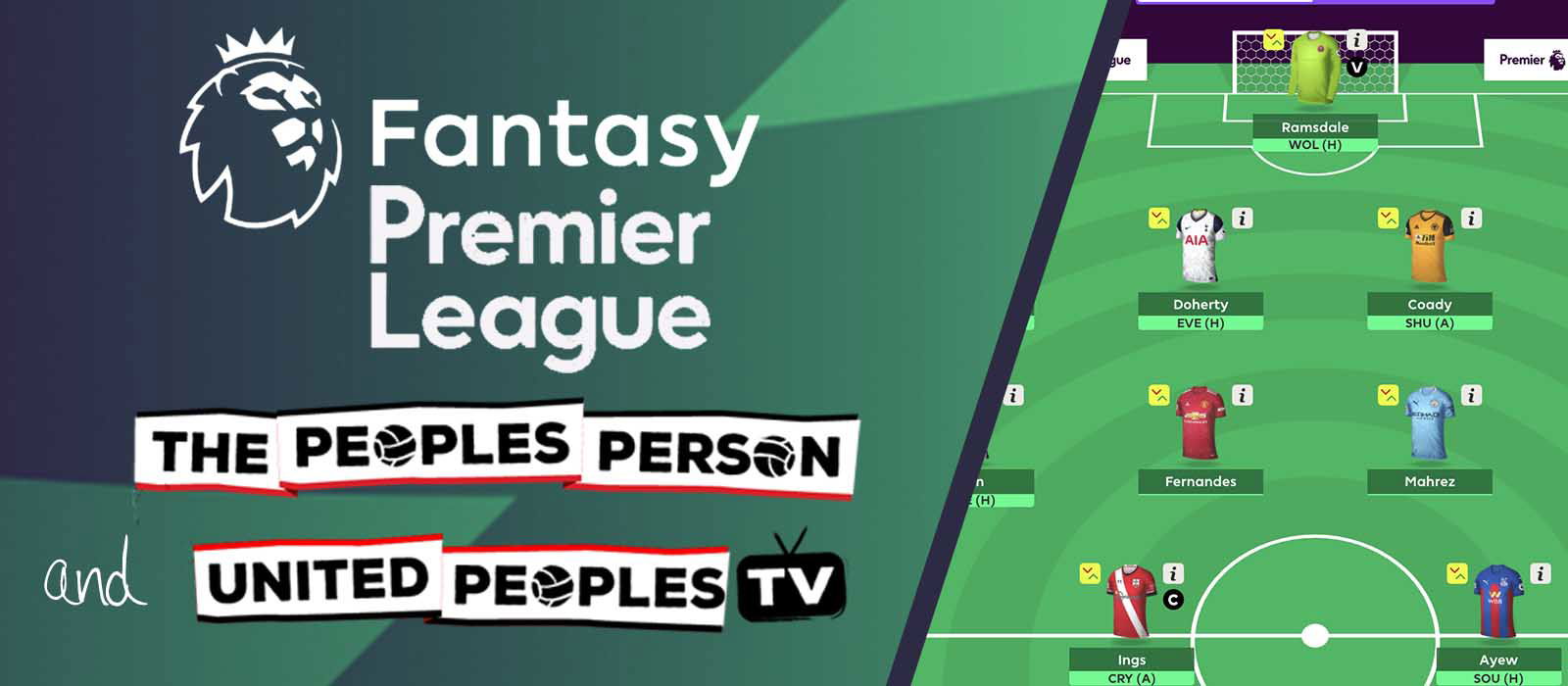 Welcome to our Premier League Fantasy Football League Hub.
The 2020/21 Competition is now over.
The winner was Luka Antic's Oleole, with a fantastic total of 2578 points, also placing him at 380 in the world. Second was Ahmed ShanTonu's IUB Amigos with 2551 points.
Luka wins an incredible signed Eric Cantona shirt, courtesy of A1 Sporting Memorabilia.
'I have been a fan of the channel for a while,' said Luka.
'I had a lot of fun competing in the league. I am thankful to Sam and everyone on the channel for making it happen. And I couldn't be more excited about receiving the shirt signed by such a legend, surely one of the greatest ever to play this game.'
Our thanks to our guru, Mikkel Tokvam and his amazing Transfer Algorithm for all the tips and advice througout the season, to the prize sponsors A1 Sporting Memorabilia and to everyone who took part. And to everyone except Luka – better luck next season!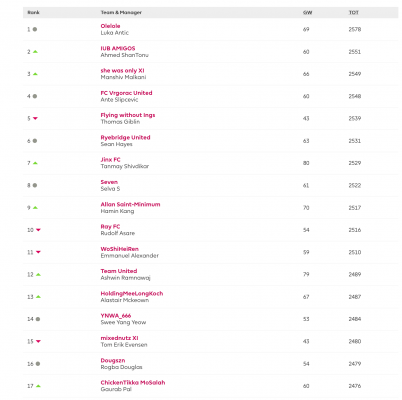 The full final standings are available here.
The UPTV Transfer Guru is Mikkel Tokvam, developer of the Transfer Algorithm.
About Mikkel: Fantasy football is full of noise. Too much information slamming around about statistics like players being "big-game", "fixture-proof", "better away than at home" or "needs this or that player to deliver returns" (like the Kane – Dembele conspiracy a few years ago).
Motivated by this nonsense, I have let the machine load the data. Tonnes of data. And compute what matters in predicting the future by observing the past.
Since its inception in 2014, the Transfer Algorithm has produced exceptional results and helped propel FPL Managers to new heights, including some of the most talented and successful competitors around the world. With dozens of key statistics considered for each player and data sets spanning many years of historical performance, the Transfer Algorithm is set up to provide a close to perfect point-expectation for future returns, comparing one with other available players, and responding with simple value metrics for choosing the optimal players for future returns on a limited budget.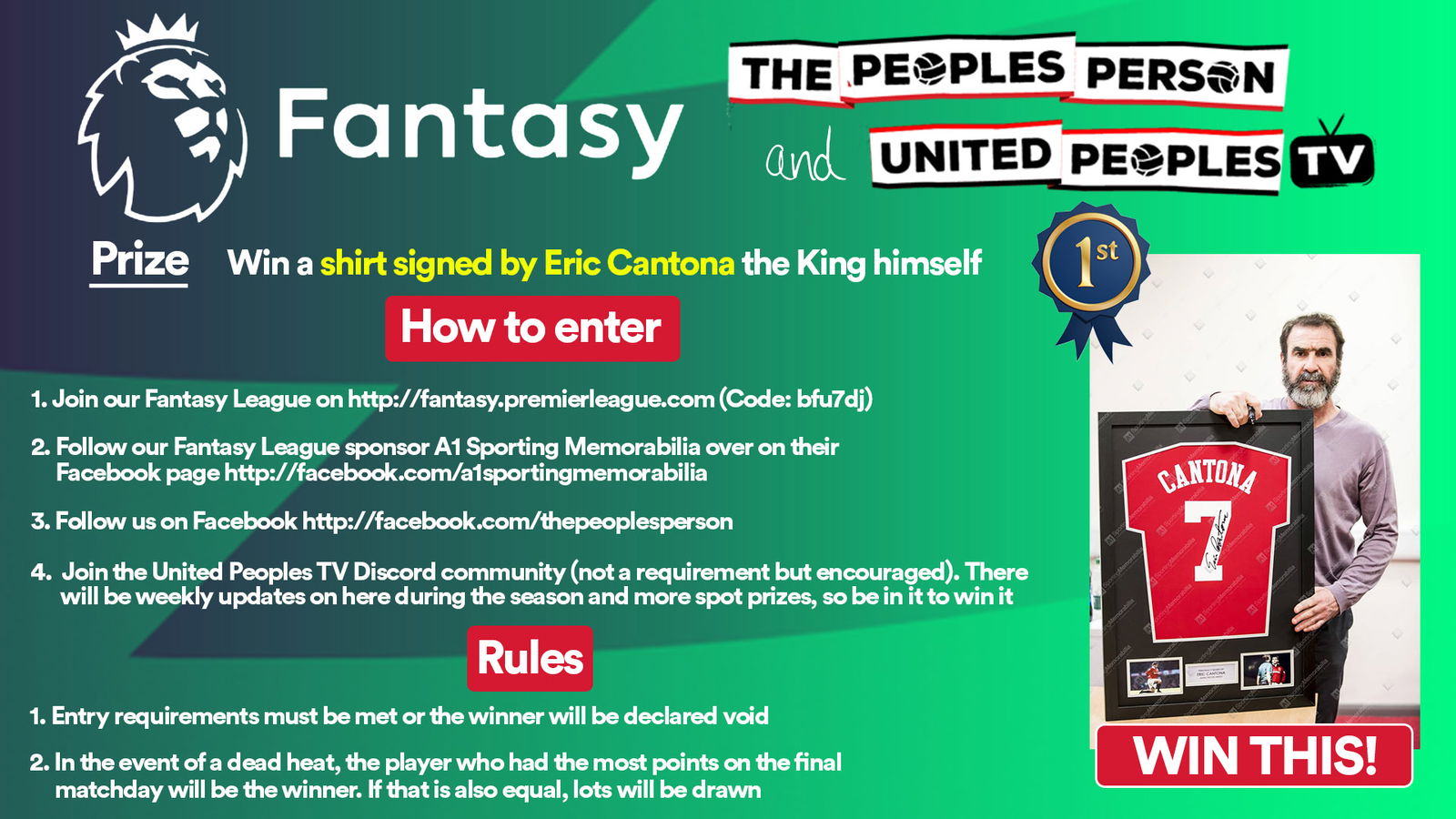 This season's top prize was a signed, framed Eric Cantona shirt, courtesy of A1 Sporting Memorabilia!
About our prize sponsors

A1 Sporting Memorabilia is Europe's largest distributor of authentic signed sports memorabilia, and has established itself to become the leading challenger in a global sports memorabilia market. At A1 Sporting Memorabilia, we not only have the highest standards of authenticity but we also combine this with unique products and exclusive arrangements with the biggest names in sport.
Founded in 1995, A1 Sporting Memorabilia was previously owned by Terry and Freda Baker of A1 Sporting Speakers – their close relationship with sports stars through their after dinner speaker agency formed the foundation of A1 Sporting Memorabilia and its vast collection of genuine signed sports memorabilia. In 2007, A1 Sporting Memorabilia purchased the Bigbluetube.com website and its remaining stock, and re-launched the website with the same great products, along with hundreds of brand new signed items that follow the same principles of quality and authenticity that Bigbluetube.com delivered. In 2015 A1 Sporting Memorabilia was purchased by Icons Shop Limited forming the world's largest football memorabilia company.

Join our Discord Community to get involved in lots more competitions and conversations
Get weekly updates on current standings
Chat about the competition
Chat about United with 1000's of other The Peoples Person and United Peoples TV fans
News, videos, trivia and join other United competitions